Season of Creation 2021
01/09/2021
During the 2021 Season of Creation, thousands of Christians on six continents get together for a time of restoration and hope, a jubilee for our Earth, and to discover radically new ways of living with creation.
This year, the theme for the season is: A home for all? Renewing the Oikos of God.
Pope Francis and the Vatican are calling on all Catholics to join the ecumenical Season of Creation, which starts 1 September, the World Day of Prayer for the Care of Creation, and ends 4 October, the Feast Day of St. Francis of Assisi.
More information and inspiration for celebrating this time can be found at SeasonofCreation.org The website Season of Creation is in English, French, Spanish, Polish, Portuguese and Italian.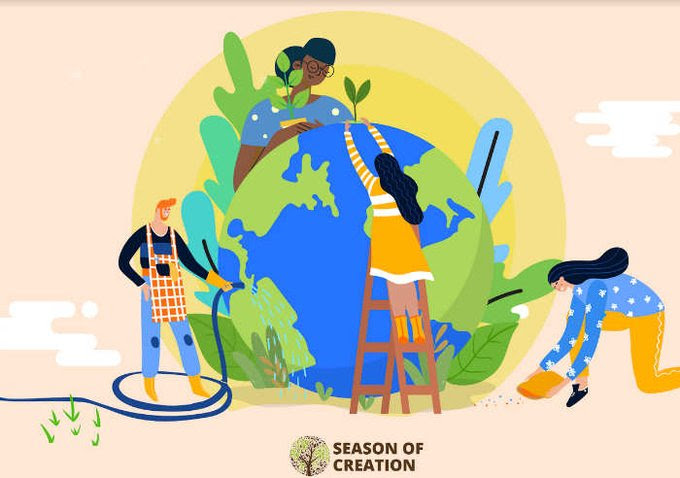 Season of Creation Events:
September 1: World Day of Prayer for Creation.
Creation Day opens the season each year. Pope Francis, Patriarch Bartholomew, the World Council of Churches, and many other leaders have called the faithful to celebrate it. Christian leaders will be gathering in Assisi for an ecumenical prayer service. Globally, Christians are invited to join an online prayer service to come together in a joyful celebration of our common cause.
October 4: St. Francis Day
Many traditions view St. Francis as an inspiration and guide for those who protect creation. October 4 is his feast day and the last day in the Season of Creation. The faithful around the world will come together in an online prayer service to reflect on how St. Francis has informed their spiritual journey and to celebrate our month-long journey together. You can find registration information about the online prayer service on the Season of Creation website.

Links: