350th Anniversary of the Death of St. Mary of the Incarnation
29/04/2022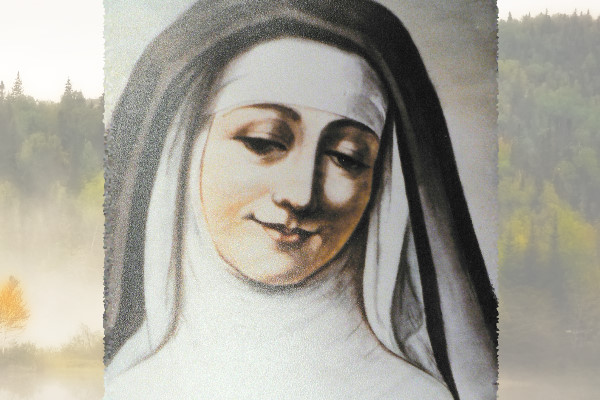 This year we celebrate the 350th anniversary of the death of St. Mary of the Incarnation - Marie Guyart.
Who is Marie Guyart?
A woman who carries within her the richness of having lived a very intimate relationship with her God in the midst of very different states of life: wife and mother, widow, company director and businesswoman, religious educator, missionary. None of these states of life erased the other, and they gave her the astonishing ability to reach out to us all, whoever we are, whatever our situation.
Mary was born in Tours on 28 October 1599, to Florent Guyart - a master baker - and Jeanne Michelet. Her spiritual and mystical life was first embodied in her family and in a lay life, then in the consecrated life: she entered the Ursuline convent at the age of 32.
Eight years later, on May 4, 1639, responding to an inner call, she left France with two other companions for Canada, which had barely been discovered, to join the nascent Church and work for its establishment.
She founded the Ursuline monastery in Quebec City and the first girls' school in North America, for Indian girls and those of the colony. She died on April 30, 1672. She is considered the Mother of Canada.
(from the website of the Ursuline French Province)
Other links: