Contemplating our path
15/04/2022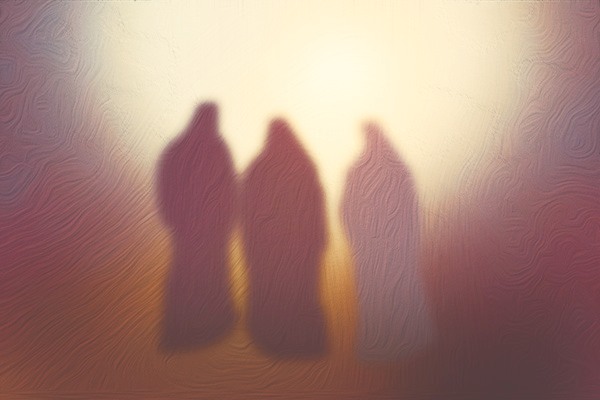 What are these things you talk about as you walk along?
The Easter scene which is drawing my attention this year is the Emmaus story, which we read in Luke Chapter 24. There is something about that question the stranger asks the disciples which resonates very strongly with me at the present time. 'What are these things you talk about as you walk along?'
Each of us has so much to occupy our mind and heart, and we are all busy about many things in our rich and varied ministries. Some of these concerns we share – concerns about our communities, our church, our world, our planet. Other concerns are unique to each one, carried silently in the heart.
The journey through the days of Lent has surely reminded us that, while we are called to repentance and transformation, this invitation is presented in the context of the promises offered by God throughout the history of the Chosen People. God has not stopped offering these promises. Jesus held firmly to them as he entered fully into his experience of passion and death. We also hold firmly to God's promises renewed each day and particularly every Easter - that life overcomes death, that peace will prevail, that love will endure, that the desert will indeed bloom.
The Canadian spiritual writer, Bruce Sanguin* reflects on the Emmaus story this way: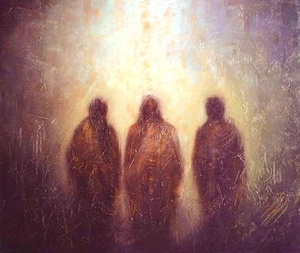 On The Road to Emmaus Helge Boe
'Living God,
break through the disappointments and disillusionments
that send us home
sad and silent,
like Emmaus disciples
with crucified hearts.
You, who toss boulders from the mouths of tombs
like pebbles into a river,
touch us this day
with ripples of resurrection joy.'

May we experience these 'ripples of resurrection joy' in the days ahead. And as these ripples of deep joy meet and reinforce each other, may they become waves of energetic hope, sending us, like the Emmaus disciples, into our communities, our Church, our world, our planet to share the Good News – 'Jesus is risen indeed – Alleluia!'
*Bruce Sanguin If Darwin Prayed Pg 75
From the letter of Sr Susan Flood osu – Prioress General