Experience with migrants in Laredo, Texas
04/05/2021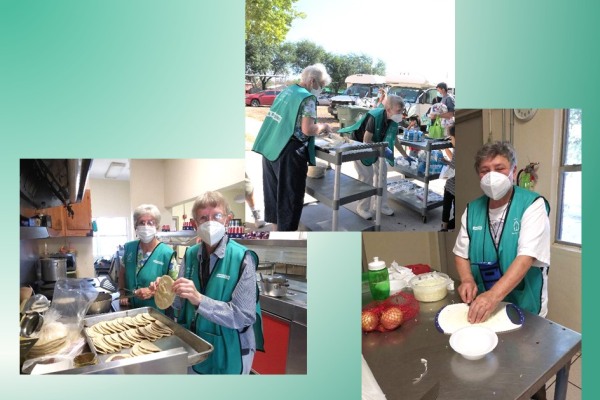 Experience with migrants in Laredo, Texas
Sr Maria Teresa de Llano and Sr Karen Schwane
April 18th – 24th, 2021
Answering the call from Catholic charities USA
"…The angel of the Lord spoke to Philip, get up and head south..." (Acts 8:26). We would like to think it was God's message to us – head to Laredo to help my people.
We learned to work with little space and do whatever was needed at the moment: we prepared meals, washed pots and pans, served from 40 to 150 men, women and children on any given day, entered data on a spread sheet, and all with a willing disposition and caring heart.
On the other hand, there were individual needs of the families such as: dippers, baby bottle, a pair of shoes, a bath towel, and yes, even a small piece of candy for a crying child.