The gift of peace
10/05/2021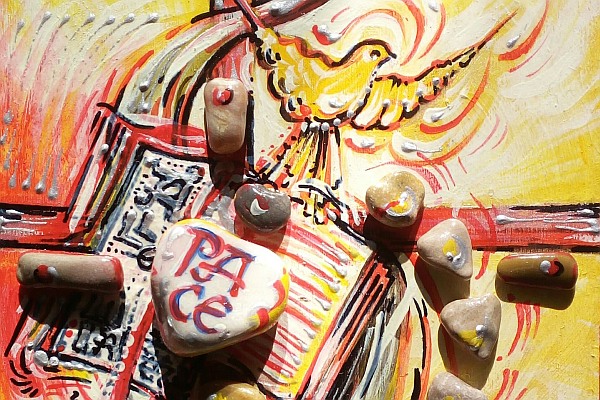 We remain in the joy of the Risen Lord and we are approaching the Solemnity of Pentecost. May the Easter works of art made by Sr Annarosa Porro of the Province of Italy help us to live the mysteries of this time. The pictures are made with stones from Fondi.
The love of God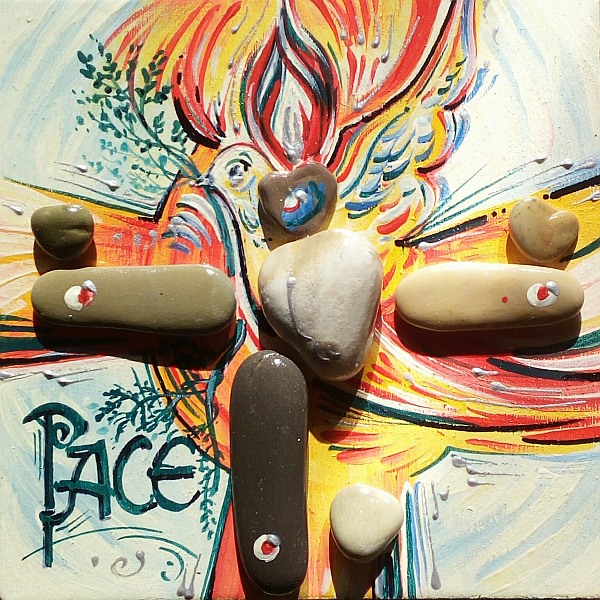 The women at the tomb carry perfumes.....and meet the risen Bridegroom JESUS...Alleluia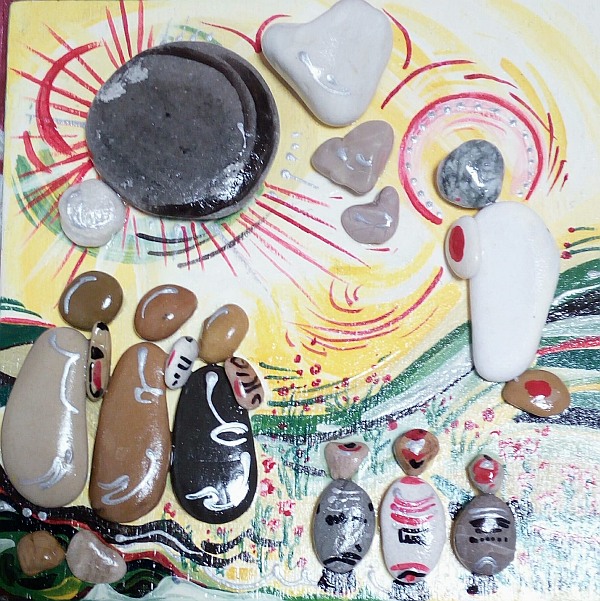 The glorious cross with glorious wounds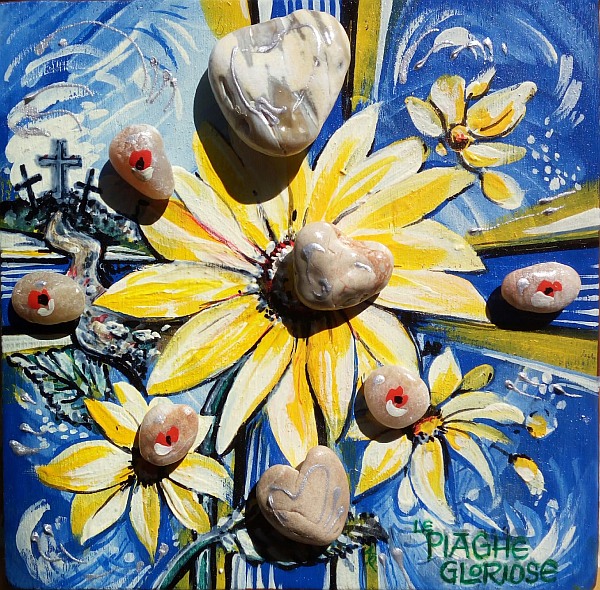 The gift of peace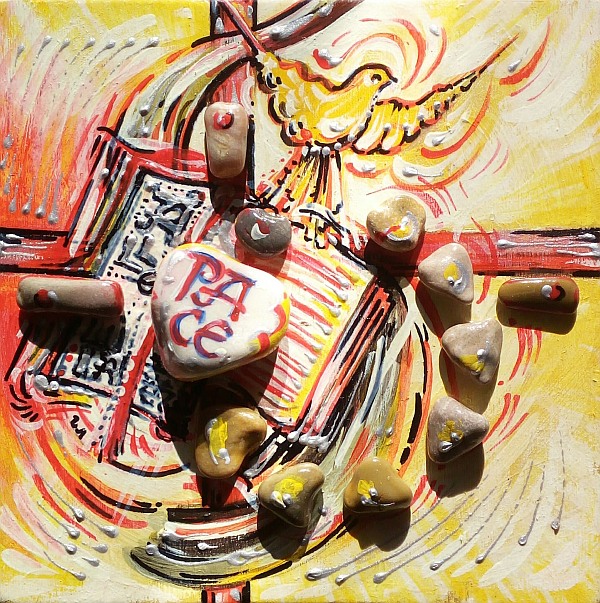 Also worth seeing:
The book "Stepping Stones: A Refugee Family's Journey" was inspired by the stone artwork of Syrian artist Nizar Ali Badr, discovered by chance by Canadian children's writer Margriet Ruurs. The author was using many of Mr. Badr's already-created pieces. She set out to create a story about the Syrian refugee crisis.
Stepping Stones tells the story of Rama and her family, who are forced to flee their once-peaceful village to escape the ravages of the civil war raging ever closer to their home. With only what they can carry on their backs, Rama and her mother, father, grandfather and brother, Sami, set out to walk to freedom in Europe. Nizar Ali Badr's stunning stone images illustrate the story.
About the book: Margriet Ruurs reads Stepping Stones: A Refugee Family's Journey