350 years in Klagenfurt
23/06/2021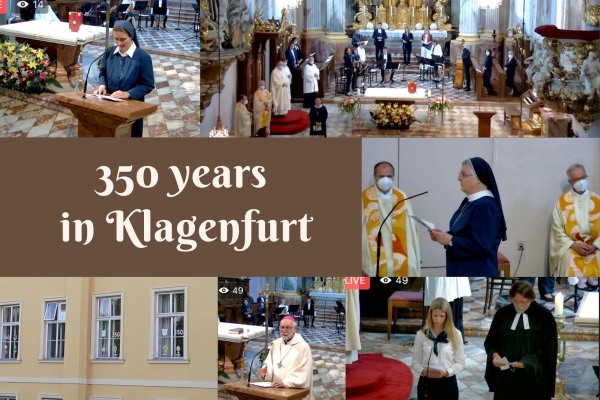 This year the Ursuline Sisters in Austria (Slovenian Province) are celebrating 350 years since the first arrival of sisters in Klagenfurt.
Five Ursulines came from Vienna to Klagenfurt (Austria) in April 1670, and in June of the same year they had already accepted the first pupils. The first, humble beginnings flourished and have survived to this day, as over 600 students come to the Ursuline schools.
Due to the epidemic, this Jubilee year has been much reduced, but on Wednesday, June 9, 2021, a solemn Thanksgiving Mass was held in Klagenfurt Cathedral. Sisters and teachers prepared and participated in it. In his address, the Bishop of Klagenfurt, thanked the sisters for the excellent education that they have provided for many generations.