Social participation of Ursulines in Taiwan
01/07/2021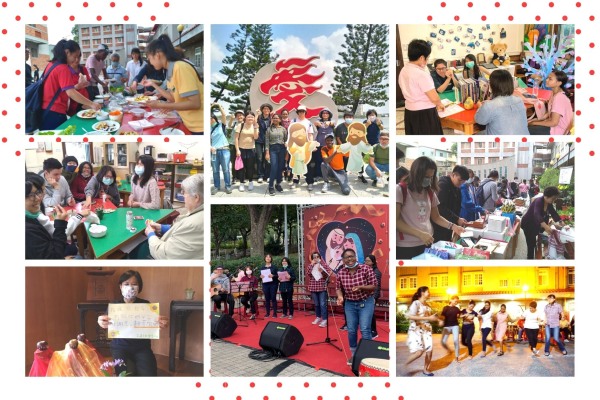 Most of the Ursuline Sisters in Taiwan have retired from teaching positions but there are some sisters who are involved in activities within the province. In addition to campus care actions they lead the students to participate in the vocational activities of the Diocese. Although the students are not Catholic they learn and understand the love of Jesus Christ as well as the teachings of the Church through these activities.
●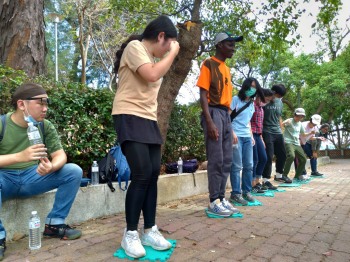 Though the majority of participants in the religious activities organized by the diocese are young people the Sisters also participate and have fun through Bible-themed games and sport-related activities.
These are good opportunities not only to socialize and interact but also to help young people understand religious life as a way of life.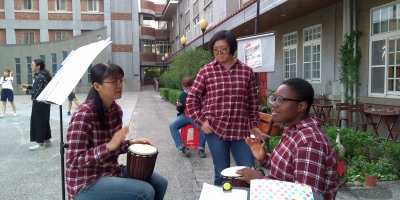 ● "Angela's Amigos" is a singing team comprising of Sisters and many students from various countries who are currently studying on campus. They perform mainly on Church feast days.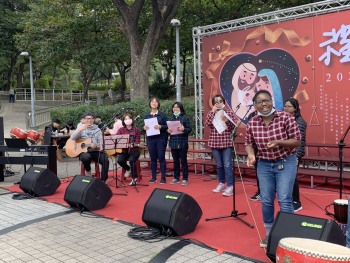 ●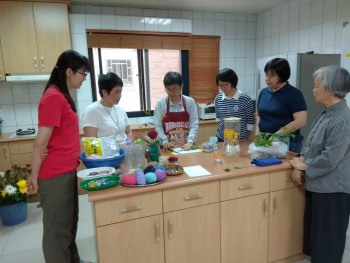 The Sisters use their talents and create activities such as horticultural therapy, making snacks, drawing pictures, board games, and providing emotional aid. Through these they share the good news of the Lord and help build close relationships.
A Sister who specializes in horticultural therapy has been able to bring care and recreational opportunities to many people.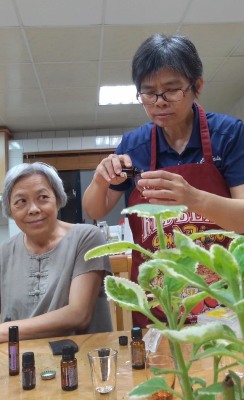 A Sister who specializes in painting participated in an activity with the parish elders and helped them relive the traces of God in their lives through painting and narration.

Young sisters bake tasty snacks and have fun with young people
●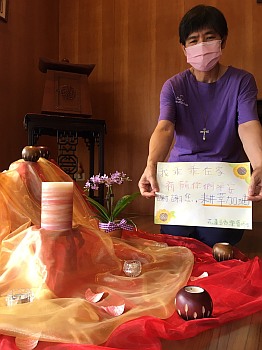 Although our influence is limited we still work hard to participate in Church activities and show our care for the society. The Sisters took part in the Church's appeal to persuade people to stay at home in order to minimize the risks of being infected with the coronavirus.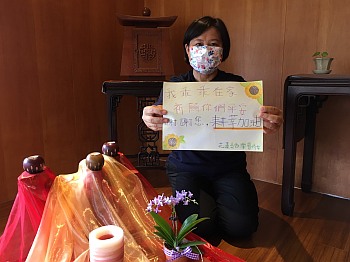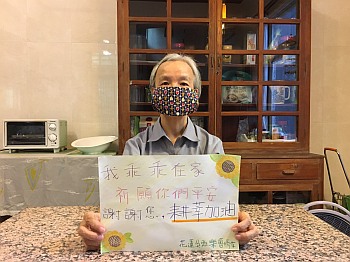 ●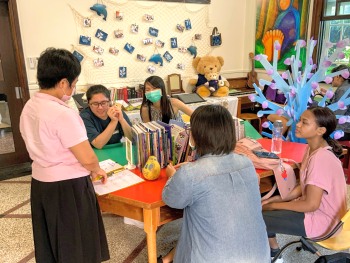 One of our more recent apostolic efforts is the "Angela Sharing Center" located on campus, where we can easily interact with students, teachers and staff members. One of the sisters is a full-time social worker in this center while other Sisters volunteer allowing more people to learn about the spirit of Saint Angela and get to know the community Sisters
●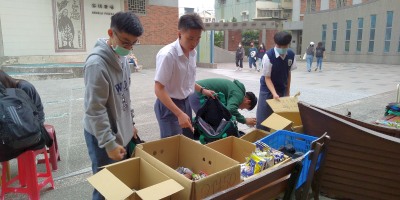 Every Christmas we organize donation events where teachers and students donate belongings that will later on be regifted to the homeless. On Christmas eve and into the night we leave the campus to distribute the gifts one by one to the homeless.

●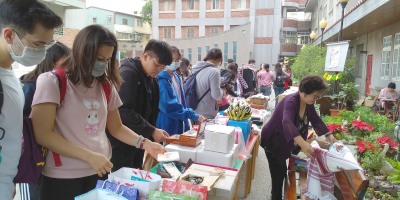 If there are Ursuline schools or Ursuline apostolates in other countries that need sponsorship, we help them through charity sales so that teachers and students can learn about the family spirit between Ursuline institutions.

●
Usually, Sisters take turns to serve in the Angela Sharing Center. We organize events to celebrate the Qingming Festival. This activity clearly displays the richness of Chinese culture. Participants eat vegetable rolls, with the underlying message that conveys the importance of vegetarian life to health and the environment.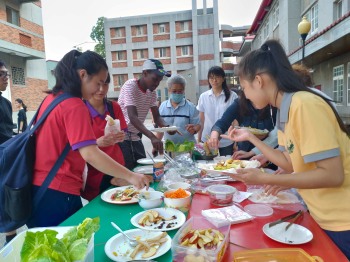 ●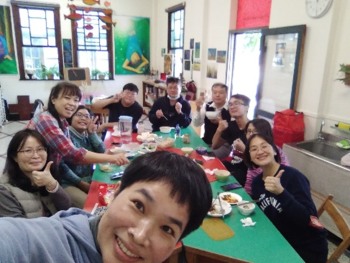 We welcome teachers and staff members seeking peace and relaxation into our activities. Other sisters also communicate with alumni and students, either through face-to-face dialogue or on internet platforms.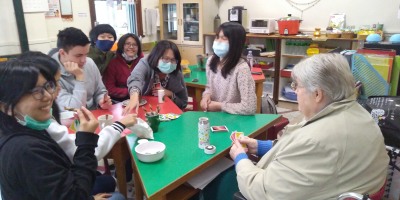 ● We strive to bring light into the lives of people and nurture connections among those who come to the Center. We encourage international students to participate in different activities and bond with one another so that they may care for and serve each other in the community.