Province France/Belgium/Spain - changes and gratitude
12/07/2021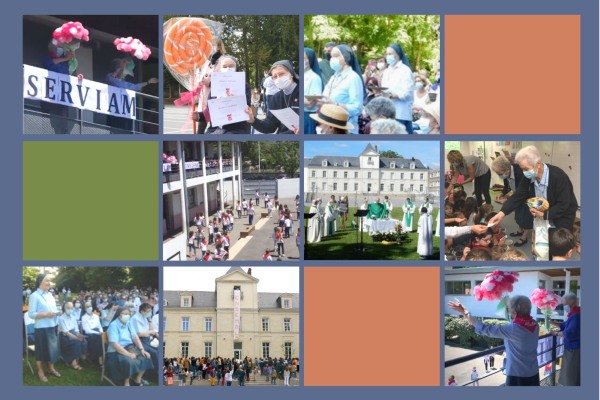 The Province of France/Belgium/Spain is experiencing structural changes during this time, which also involves changes of personnel in the communities and the leaving of some places.
The sisters are experiencing much gratitude for their work and presence. We accompany them with our prayers.

From some communities:
Nantes - nearly 400 years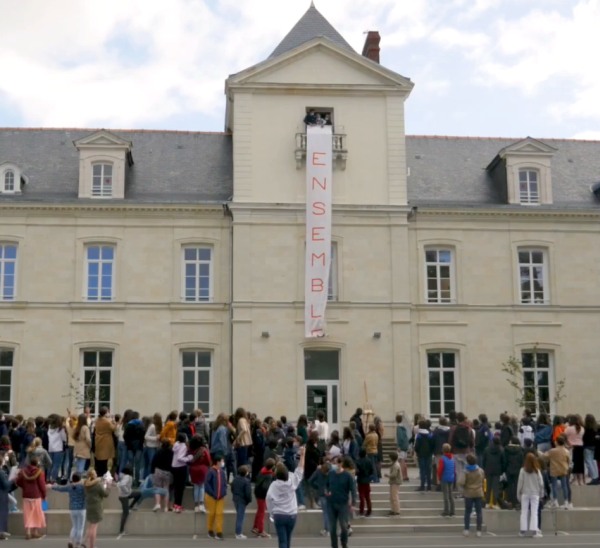 Tuesday 25 May, Thanksgiving for the 394 years of presence in Nantes of the Ursulines, founders of Blanche de Castille. They are leaving at the end of the school year for other missions...
Blanche de Castille, a Catholic school which includes an elementary, middle and high school, was founded by the Ursulines. The sisters have been providing education in Nantes since 1627.
A departure celebrated, very solemn, on Tuesday 25 May. In the presence of the pupils, schoolchildren and high school students who wished to attend, a great Mass was organised in the courtyard of Blanche de Castille. An event kept secret, which the sisters discovered this Tuesday morning. Like a last gift before leaving for another mission.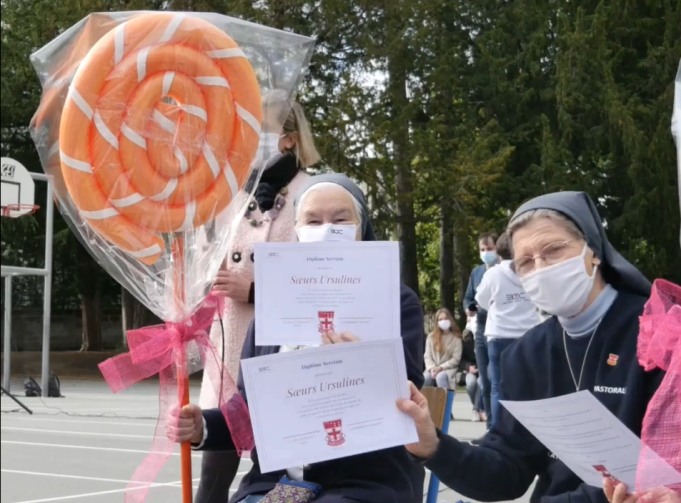 This perspective offers the opportunity to gather the fruits of this long history in Nantes and to give thanks. This is why we wanted to begin by giving thanks in several stages: with the secondary school students on Tuesday 25 May; for the nursery and primary school students - it will be on 2 July, and Saturday 12 June will be reserved for all the adults we have met. We will give thanks during the parish Mass at the Trinité de l'Eraudière, presided over by Father François Renaud, Vicar General.
They are irreplaceable. Their presence has been wonderful.
Their absence will be a sadness but they will remain with us, in our minds and hearts.
Hervé Mauduyt, deputy headmaster high school Blanche de Castille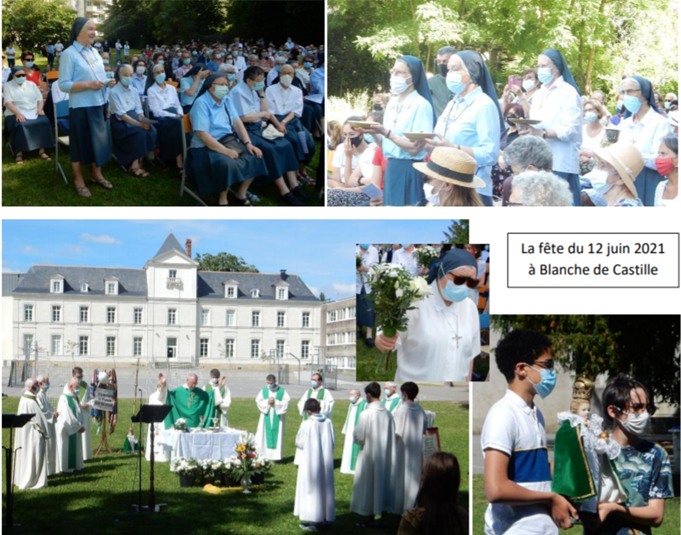 https://ursulines.union.romaine.catholique.fr/394-ans
https://france3-regions.francetvinfo.fr/pays-de-la-loire/loire-atlantique/nantes/religion-apres-4-siecles-de-presence-a-nantes-les-soeurs-ursulines-quittent-le-groupe-scolaire-blanche-de-castille-2104753.html
https://ursulines.union.romaine.catholique.fr/IMG/pdf/6361_f.pdf
There was a beautiful and moving tribute from all the pupils of Largenté to Sister Marie Pierre and Sister Marie Carmen on their imminent departure: "Thank you for your warm and caring presence, we will miss you".
https://ursulines.union.romaine.catholique.fr/Au-revoir-des-eleves