Situation in Indonesia
23/07/2021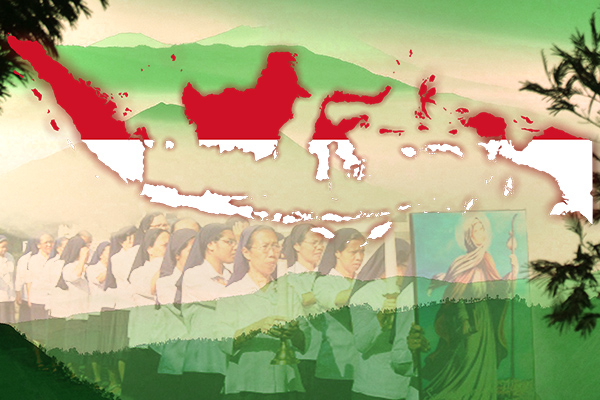 Last week marked the peak of the spread of Covid-19 in Indonesia. The government has been trying to provide the best service to guard and protect people's health by making emergency restrictions for Java and Bali from July 3rd to July 25th. They expect that people will stay at home to avoid the spreading of the coronavirus.
The situation in the Ursuline communities is tough right now because the virus has spread in them. In these two weeks, they have lost four sisters: Sr Cecile Pringgodipura, of Santa Ursula Community Jakarta; Sr Alexis Soedibjo, of Santo Vincetius Community, Jakarta; Sr Josephia Surti Susantinah, Griya Proventia Community, Bandung and Sr. Anita Bunardi, Santa Ursula Community, Jakarta.
Let us embrace with our prayers our sisters in Indonesia and all the country.