Perpetual vows of sisters in Kenya
07/09/2021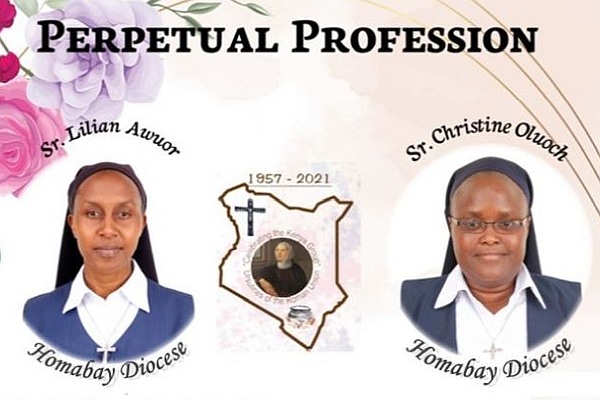 Srs Christine Oluoch and Lillian Awuor from the Kenyan group of Roman Union Ursulines took their final vows on 14th August 2021 in Merici house in Kitale.
The ceremony was officiated by RT. Rev. Bishop Anthony Maurice Crowley, Catholic diocese of Kitale. Sr. Teresia Muhuhu the group leader received the vows on behalf of Sr. Susan Flood, Prioress General. Other members who graced the occasion were the Ursuline Sisters and the families of the two sisters. The clergy and religious sisters from different dioceses were also in attendance.
It was a joyful moment especially for the Ursuline Sisters to witness two more members commit themselves for life in the congregation. We wish sisters Lillian and Christine God's blessings in this way of life.
Sr Roselyn Stephen OSU