Transfer and donation of the reliquary of the Blessed Ursuline Martyrs of Valenciennes
05/10/2021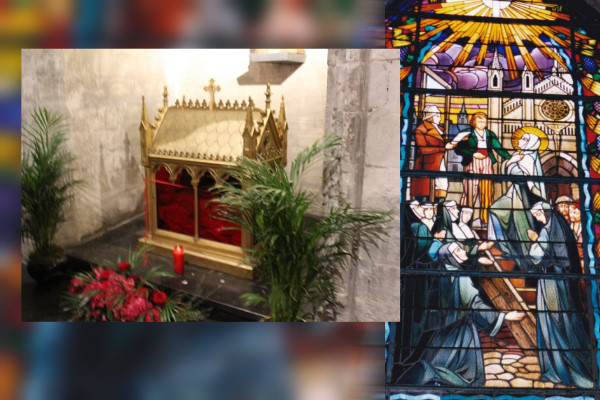 The Ursulines of Saint-Saulve, France offered the reliquary of the Blessed Ursuline Martyrs of Valenciennes to the parish of Saint Géry in Valenciennes.
The ceremony was part of the novena of Our Lady of the Holy Cordon, held on Saturday 18 September 2021 at 7pm. The relics of the martyred Ursulines were transferred to the choir of the church of Saint-Géry during a celebration presided over by Mgr. Vincent Dollmann and concluded with the sealing of the reliquary.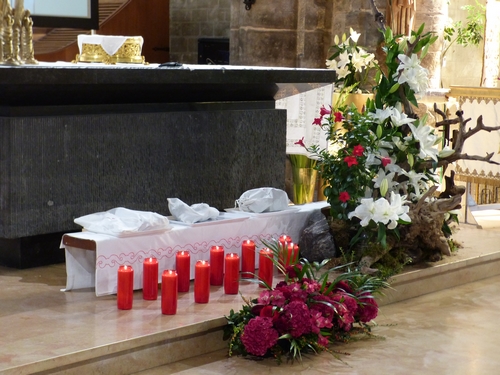 Relics at the foot of the altar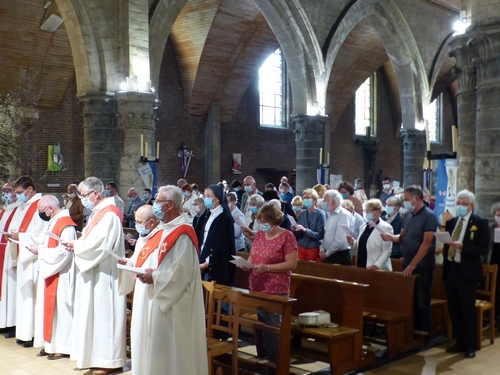 Assembly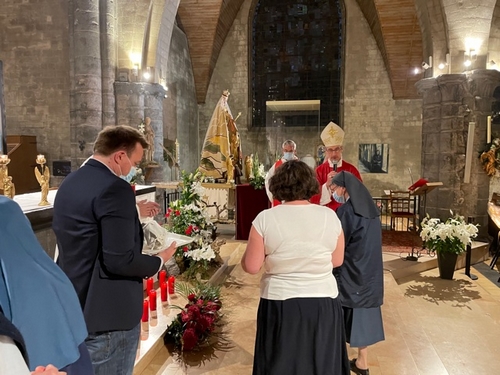 Testimonials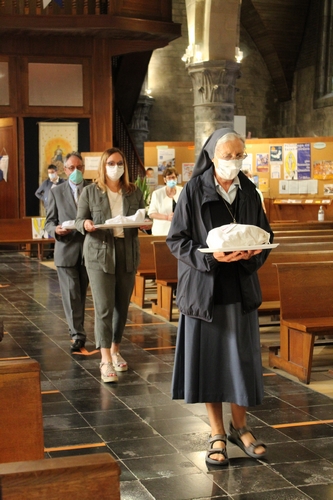 Procession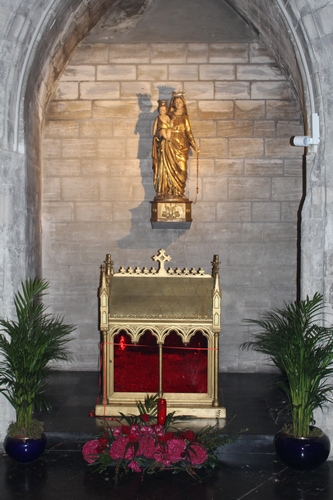 Closing and installation of scenery
May the Blessed Ursuline Martyrs of Valenciennes intercede for us and support us with their prayer on our daily journey!
More: https://ursulines.union.romaine.catholique.fr/Celebration-du-18-09-2021