Insieme with Language Classes
24/11/2021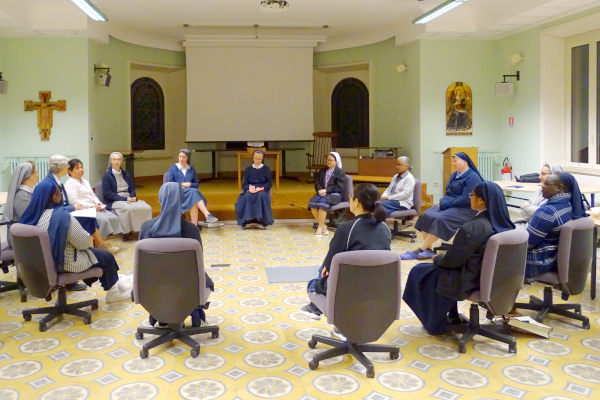 Having the International Tertianship in the time of Covid-19 has been no small feat. One particular challenge was the issue of helping the sisters practice their English. Because Covid made it impossible to spend time in English-speaking countries prior to traveling to Rome, other arrangements had to be made.
A number of our sisters graciously served as tutors (most via zoom) for many months over the past year. We are VERY grateful to: Sr. Adriana Méndez Peñate (Mexico), Sr. Edith Ontiveros (Indonesia), Sr. Jayne Horswill (England), Sr. Maire O' Donohoe (Ireland), Sr. Mary Alice Duggan (USA-East), and Sr. Mary Virginia Orna (USA-East). Several sisters in USA-Central assisted in conversation with one sister.
Your work is very evident in our conversations with one another and we are grateful.