Beyond Zero Campaign
06/04/2022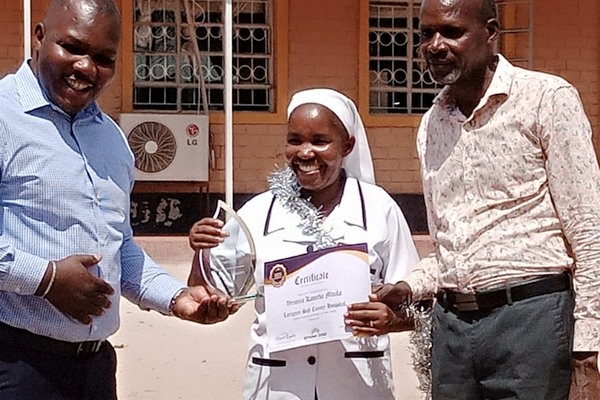 Our sister from Kenya who works as a nurse was selected as a finalist and was among those who received a Health Award in the Beyond Zero Campaign.
The Beyond Zero Campaign is an initiative launched by Kenya's First Lady, Her Excellency Margaret Kenyatta. It's goals are to improve Maternal and Child health in Kenya and to reduce HIV infection among Children. The campaign was unveiled in 2013 on World AIDS Day and launched on 24 January 2014.
"I am saddened by the fact that Women and Children in our Country die from causes that can be avoided. It does not have to be this way" said Margaret Kenyatta. "This is why I am launching the 'Beyond Zero Campaign' which will bring prenatal and postnatal medical treatment to Women and Children in our Country."
Primary Health Care is the corner stone of Universal Health Coverage. The Elements of Primary Health Care are:
1. Drug availability.
2. Treatment.
3. Prevention of Endemic Disease.
4. Immunization.
5. Maternal and Child Health.
6. Nutrition.
7. Water and Sanitation.
8. Health Education.
In June 2021, The Beyond Zero Secretariat in Nairobi invited all the Nurses and Midwives to apply on-line for Beyond Zero Health Awards. (the application was about the activities we carry out in our respective Hospitals)
In December 2021, the vetting was done and they selected the finalists from all the 47 Counties in Kenya. Here in Turkana, 13 Nurses were selected as finalists and awarded. The First Lady, Her Excellency Margaret Kenyatta has recognized the efforts of the Nurses and the Midwives in ensuring access to Primary Health Care, and their commitment and compassion towards the country's Universal Health Coverage.