150 years since the consecration of the Ursuline Order to the Sacred Heart of Jesus
07/06/2022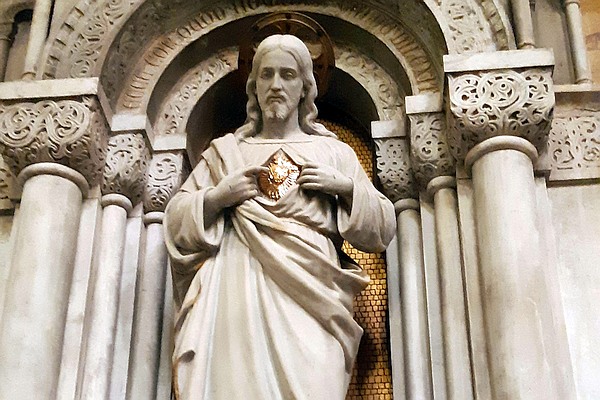 On 7 June 2022 we celebrate the 150th anniversary of the consecration of the Ursuline Order to the Sacred Heart of Jesus.
The Ursulines made this act with the encouragement of Fr. François-Pierre Richaudeau, chaplain of the Ursulines of Blois, France, known as the "father of the Roman Union".
Between 1859 and 1870 he wrote letters to all the Ursuline monasteries whose addresses he could find. He involved the autonomous Ursuline monasteries in many initiatives: petitions for the Holy See to include the feast of St. Angela in the universal calendar (1860-61), the placing of a statue of St. Angela in St. Peter's Basilica (1861-66); he organized a campaign of prayer among the Ursulines to begin the process of beatification of Mary of the Incarnation. He wrote a book about Mary of the Incarnation so that this Ursuline mystic of the 17th century would be known among the Ursulines of the whole world; he obtained the beginning of her cause of beatification in 1877. He also invited all the Ursuline sisters to consecrate themselves to the Most Sacred Heart of Jesus on June 7, 1872.
[M. V. BOSCHET, Les origines de l'Union Romaine jusqu'à sa fondation, Rome 1951, p. 78, 118.]
sr. Daria Klich OSU