Caring for our "Common Home"
21/06/2022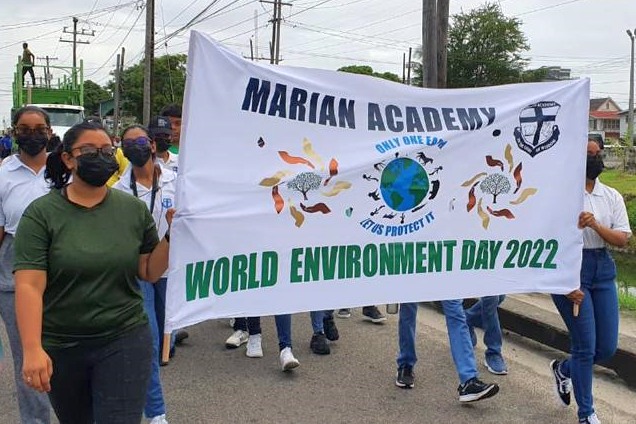 Marian Academy - Caribbean Province

#OnlyOneEarth was the campaign for World Environment Day 2022. It calls for collective, transformative action on a global scale to celebrate, protect and restore our planet.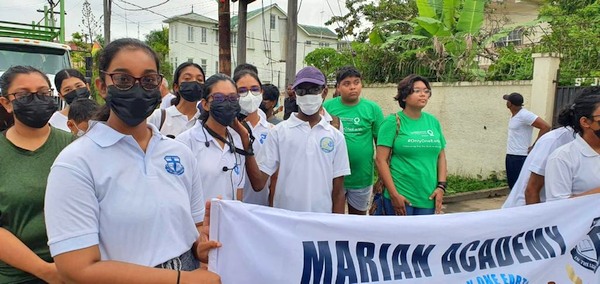 The Marian Academy (Georgetown, Guyana) family is aware that it is vital to safeguard the health of our "Common Home" the richness and diversity of life on Earth, its ecosystems and its finite resources.
Students and parents joined the Environmental walk which was held on June 5 to raise awareness because it is together, we can ensure that our planet not only survives, but thrives, because we have Only One Earth. The walk commenced at 6:30 am at the Umana Yana and arrived at the National Park at 7:30 am., where there was an exhibition and programme. We were graciously awarded $100,000, along with other participating schools, by H.E. President Dr. Irfaan Ali, to further our Environmental programme at school.
Shelly Jhetoo OSU