International tertianship officially finished
24/06/2022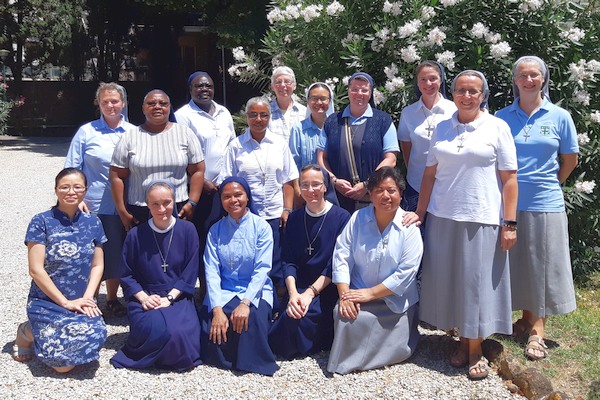 On 15 June 2022 the International Tertianship in Rome officially finished.
For all of us, these seven months spent together have turned out to be a great spiritual adventure. With the director of our Tertianship, sr Susan Kienzler, we have come an outstanding, long way together. We shared a richness of experiences that broadened our horizons, shedding light on our self-images, our relationships with Jesus and other people, and on our Institute. Through the experience of internationality, we have understood what unity in diversity really means.
We trust that this experience will bear fruit in our daily lives, becoming a source of inspiration. We also hope that the friendships we have built will stand the test of time.
We are grateful to God for the graces we have received. A new stage in our lives is ahead of us. We are grateful to God, grateful to each other and to everyone who made this Tertianship possible.
Edyta Kapica OSU