Bl. Natalia Tułasiewicz - patroness of Polish teachers
06/07/2022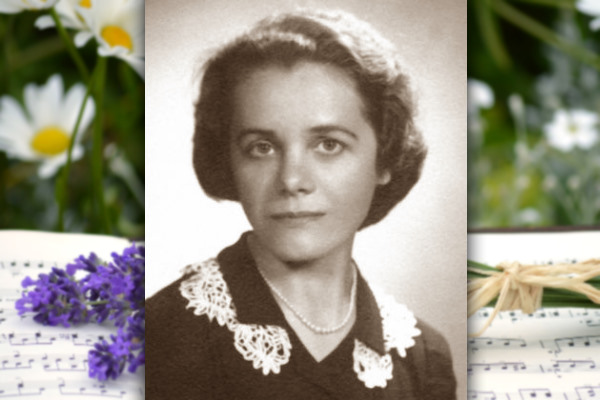 "I am consumed in my life by a double hunger:
that for holiness and that for beauty".
bl. Natalia Tulasiewicz
On 30 March 2022, Blessed Natalia Tułasiewicz was announced patron saint of Polish teachers. The decree reads that Bl. Natalia Tułasiewicz was, "a martyr who, in fulfilling her duties as a teacher, was concerned about the diligence of preaching the Gospel ... the Congregation for Divine Worship and the Discipline of the Sacraments approves as God's patroness of teachers in Poland."
She was an educator, a Polish literature teacher, a poet and a patriot. She was a person characterised by a great dynamism for life, an animator with a vocation, who had the welfare of young people and the education of future generations at heart. She always wanted to combine the traditional with the modern. She shared her deep faith with others and dedicated herself to serving others. She was murdered in the Nazi Ravensbrück concentration camp and was beatified amongst the 108 martyrs of the Second World War.
She was very well known and loved by the Ursulines. As a teenager Natalia attended the Private Gymnasium of the Ursulines in Poznan and later she was a teacher there. During World War II Natalia left for Kraków, where, through the Ursulines, she became involved in clandestine educational works also outside Kraków.
More about bl. Natalia Tułasiewicz ►