Polish Tertianship at the Generalate
15/07/2022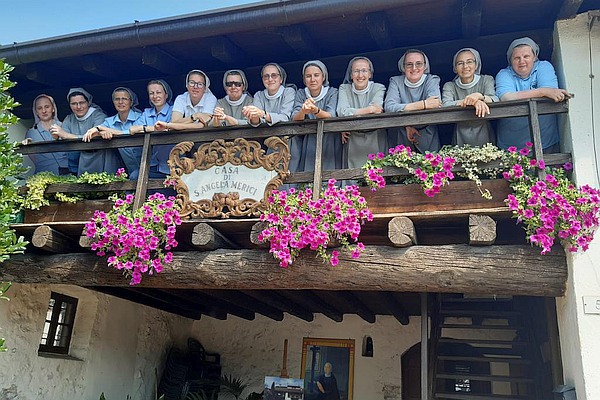 We welcome back to the Generalate the Polish language tertianship: 11 sisters from the Polish Province with the instructor S. Iwona Skorupa OSU. In the group there is one sister from the Ukraine and also a sister who is a missionary in Senegal.
The Sisters arrived on 26 June 2022 and will stay for about a month. This will give them time to immerse themselves in the atmosphere of Rome, the heart of the Church and to visit the places associated with St Angela Merici.
This is a special group that has experienced the difficulties of the pandemic. Their tertianship started on 27 February 2020. The sisters came to Rome, but because of the lockdown they decided to return to Poland, where they then went into quarantine. They managed to make the 30-day retreat scheduled for this time of formation in Poland. Instead of having their tertianship at one particular time they have had to do their "tertianship in parts".
We are glad that they can finally be with us - although in very hot weather.