Perpetual professions
28/07/2022
We share the joy that several of our young sisters have recently made or will make their perpetual profession and want to share our Ursuline way of life.
We thank God for the gift of vocation of our sisters, which always remains a great mystery of the Father's love and a person's response to that unique invitation. We pray for them and wish them abundant blessings so that they may joyfully and faithfully follow Christ and be everywhere witnesses of His mercy and love!
In Indonesia
Three sisters made final profession: Sr Yohanista Bari Toyo, Sr Theresia Keno and Sr Maria Riti.
The profession of perpetual vows with the Eucharist took place on 4 July 2022 in Bandung – West Java, with the theme "I am in you and you in me", and was a joyful celebration which was presided by Bishop of Bandung, Antonius Subianto Bunjamin.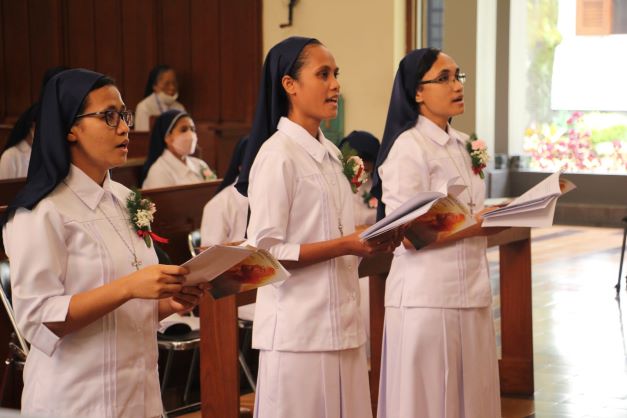 The sisters wrote: "We felt joyful, offering our lives to unite with Jesus the Bridegroom in the Roman Union of the Order of Saint Ursula".
In Poland
The beginning of the summer holidays was marked by two great events for the province of Poland.
The first one took place on Sunday, 3rd July 2022 in Poznań where Sr Anna Kalecińska made her final profession. It was a truly joyful and beautiful day, uniting in prayer and celebration sisters from several communities of Poland together with the family and friends of Sr Anna.
Only a few days later, on Saturday, 9th July 2022, Sr Justyna Urbaniak professed her final vows in her community in Kraków. The solemn Mass was followed by a celebratory lunch.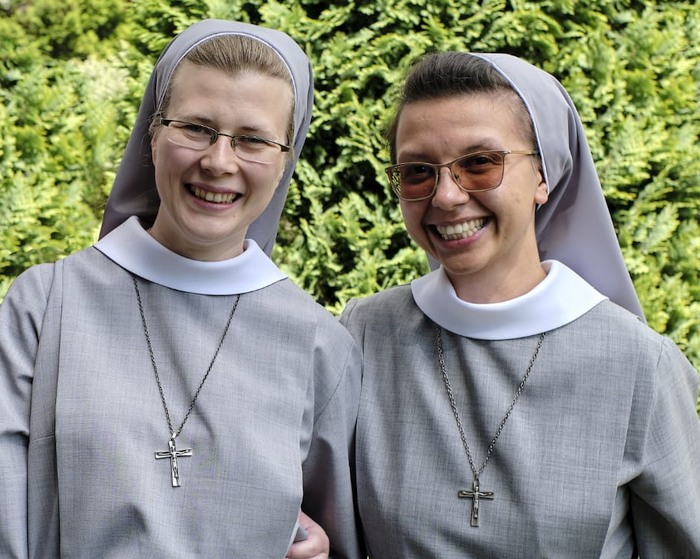 In Kenya
The perpetual vows of Sr Emily Omondi and Sr Faith Kamau will be held in Nairobi on 30 July 2022. Mass at the Convent, 'Merici' in Kitale, will be celebrated by Bishop Norman King'oo of Machakos Diocese.