50th jubilee of the Ursuline Croatia Province
16/11/2022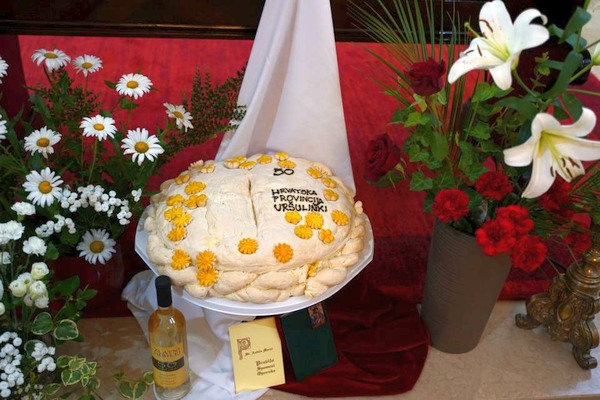 The Croatian Province of the Ursulines of the Roman Union celebrated the golden jubilee of its foundation, which came about with the separation of the Province of Yugoslavia in two: the Province of Croatia and the Province of Slovenia in June 1972.
The ceremony took place in Varaždin, in the Ursuline Church of the Nativity of the Lord on 23 June 2022. The Eucharist was presided over by Fr Bože Radoš, Bishop of Varaždin.
The ceremony brought together Ursulines from Croatia and the Slovenian Province, as well as other people associated with the Ursulines here, pupils from St Ursula's Catholic primary school (who presented a musical about St Angela) and members of the Croatian Catholic Medical Association from Zagreb.
Bishop Radoš said that the jubilee is a time of thanksgiving for the past 50 years, which are the work of God. In his homily, the Bishop referred to the passage from the Gospel according to St. Mark about the women, who were called by Jesus. These women found their joy in following and serving Jesus. They were then witnesses to his death and resurrection. Similarly, religious life - is a sign of the new life that God gives.
The bishop added that the Ursuline sisters in Varaždin bear witness with many signs that Jesus lives, that he lives in their hearts and that through them he gives himself. In addition to this visible witness given,for example, by the Catholic school, Jesus works through them in many invisible ways, through prayer and the help the sisters show to other people.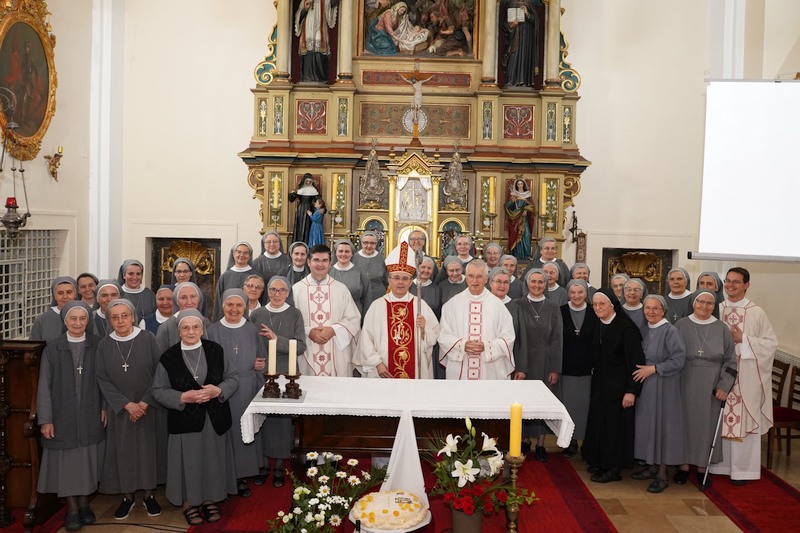 At the end of the Eucharist, Sr Ksenija Leko, Provincial Prioress of the Croatian Ursuline Province, addressed words of thanks to the assembly and the priests. She also thanked Sr Beata Prkačin, who for nine months compiled materials for the sisters that helped in their spiritual preparation for the jubilee.
(Taken from an article on the website of the Diocese of Varaždin)
Text: Iva Kuzmić, Photos: Siniša Conar