Merician Meeting in France
22/11/2022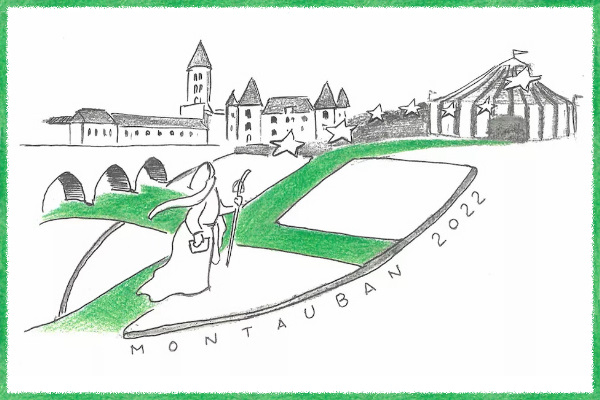 Montauban 2022
"Serviam, a growing fraternity, communities in formation"
This was the theme for the triennial meeting held in Montauban, Tarn et Garonne, of the network of Ursulines of the Roman Union, consisting of 270 staff – volunteers, partners and nuns from France and Belgium.
From Saturday 24 to Monday 26 October 2022, the participants were able to experience a time of sharing and exchange under a circus tent set up in the courtyard of the Monseigneur Théas high school, led by Father Daniel Federspiel, Provincial of the Salesians of Don Bosco.
The many speakers at this event led the assembly to reflect on ways of living fraternally within our educational and religious communities.
Numerous "Serviam exchange" workshops enabled each school, community and home to present their projects to the others in order to give young people and adults a concrete experience of innovative education, and pedagogical and social links.
To conclude this meeting, the representatives of the schools were invited to form an inter-school/ community/ home team to devise a project to be carried out together so as to live fraternity within our network. These projects were then posted on the Learning Planet Institute's "what if" platform, which invites us to create new ways of responding to the challenges of our time.
More about this on the website of "Insieme Centre Angèle Merici" ►