High Speed Painting Competition for Climate-Friendly Lifestyles
28/12/2022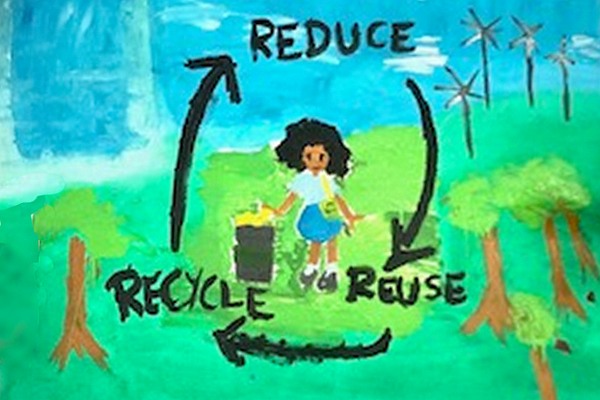 By Sister Shelly Jhetoo, O.S.U.
The senior students of Marian Academy Environmental Club (Guyana) organised and prepared four teams to participate in the high-speed painting competition conducted by Policy Forum Guyana-Youth Arm on December 3.
The aim of the competition was to raise awareness among our young people to make conscious choices in adopting climate-friendly lifestyles as a lasting way of addressing the climate crisis for both current and future generations.
In preparing for the competition our students reflected on the current state of our world, particularly Guyana, and the climate crisis and the choices we need to make to mitigate climate change. The students depicted their ideas to show that every one of us can help limit global warming and take care of our planet. By making choices that have less harmful effects on the environment, we can be part of the solution and influence change.
Sister Shelly Jhetoo, O.S.U., coordinator of the Environmental Club at Marian, was there to guide and support the students during the preparation process and accompanied them on the day of the competition. For category 13-15 age group we won 1st and 2nd places. We hope that the exercise was not just a competition, but that it will prove beneficial in effecting positive changes in life style towards changing actions in how our students respond to being friendlier towards the care of the environment, "Our Common Home".
1st Place Winners
2nd Place Winners