The Voice of the Sea
09/01/2023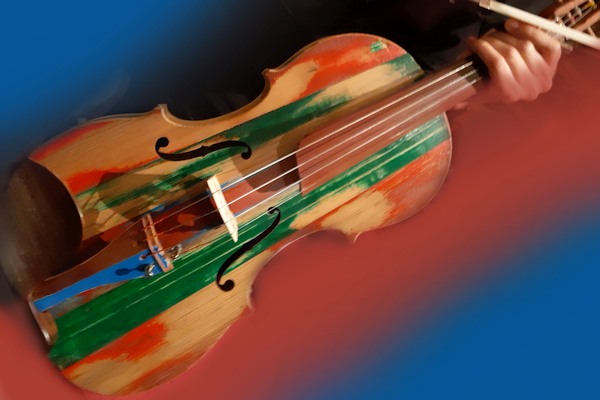 Centro Astalli's concert of musical instruments made of the wood from migrants' boats.
Several sisters from the Generalate house had the pleasure of attending the Centro Astalli's Christmas Concert "The Voice of the Sea" which took place on 12 December 2022 at the Sant'Andrea al Quirinale church in Rome. The opportunity to be at the concert was a profound experience for us and we were able to understand something more about the migrants' situation.
Centro Astalli is the Italian branch of the Jesuit Refugee Service-JRS. For 40 years it has been engaged in activities and services aimed at accompanying, serving and defending the rights of those who arrive in Italy fleeing war and violence. Centro Astalli is also committed to letting the public know who refugees are, their history and the reasons that brought them abroad.
The concert saw the participation of the Henao Quartet – a string quartet, which for the occasion played instruments made from the wood of Lampedusa boats. There was also a performance accompanied by the voice of Saba Anglana.
The Mediterranean Sea is the largest cemetery in Europe and faced with millions of people fleeing, the Fondazione Casa dello Spirito e delle Arti has set up the 'Metamorphosis' project. The wood of the boats from Lampedusa are transformed into musical instruments by people who are in prison who, through work, are accompanied on their path to social reintegration.
Article on the Centro Astalli website ►