The feast of St Angela in Greece
07/02/2023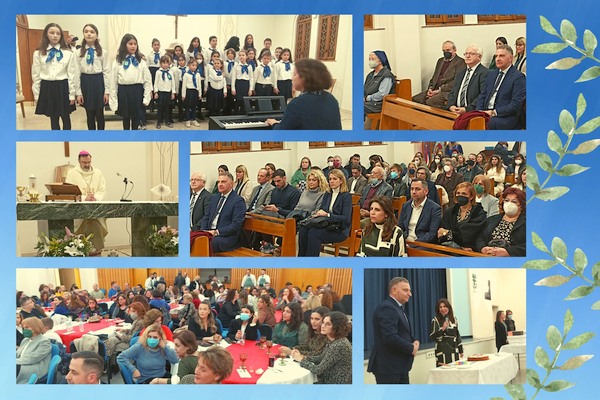 Brother Marios Kapellas and Mr Nikos Printézis shared news with us about the feast of St Angela in Greece.
On Monday 23rd January 2023, we celebrated Saint Angela Merici in the school chapel in Neo Psychiko. All the teachers and administrative staff were present, as well as all the principals of the Lasallian schools of Piraeus, Alimos and Syros. A large number of parents, accompanying their children who were part of the choir of the Maroussi primary school also participated.
At the end of the afternoon, the Archbishop Theodoros Kontidis, Catholic Archbishop of Athens, celebrated the Eucharist. The polyphonic choir "Manus Apertae" accompanied the celebration with songs chosen for the occasion. After the mass, in the school chapel, the choir of Maroussi primary school performed 4 songs, two in French and two in Greek. This important event was followed by a reception for all the guests.
In the evening, the principals of Psychiko and Maroussi gave a dinner in the village hall for all the teachers and administrative staff. More than 160 people attended. The opportunity was taken to share the "galette des rois". (Epiphany cake)
Through the intercession of Saint Angela and Saint John Baptist de La Salle, may God protect us!