Provincial Conference - Ursulines of the Province of Indonesia 2023
28/02/2023
The Sisters of the Province of Indonesia held their Provincial Conference from February 1-3, 2023. The theme of this conference was "Ursuline Indonesia Reformation" which was guided by Fr. J. Haryatmoko, SJ.
This Conference was held at the Provincialate in Bandung and was attended by 74 Sisters, including the Provincial and her Council, the Prioress, the School Directress, and the members of the Commissions. Furthermore, this Conference was organized in a hybrid format, with some sessions streamed live on the Ursulin Indonesia Youtube channel so that sisters who could not attend could follow from their community. The Conference opened with an opening Mass offered by Father J. Haryatmoko, followed by an opening speech by Sr. Monika Lita Hasanah, OSU.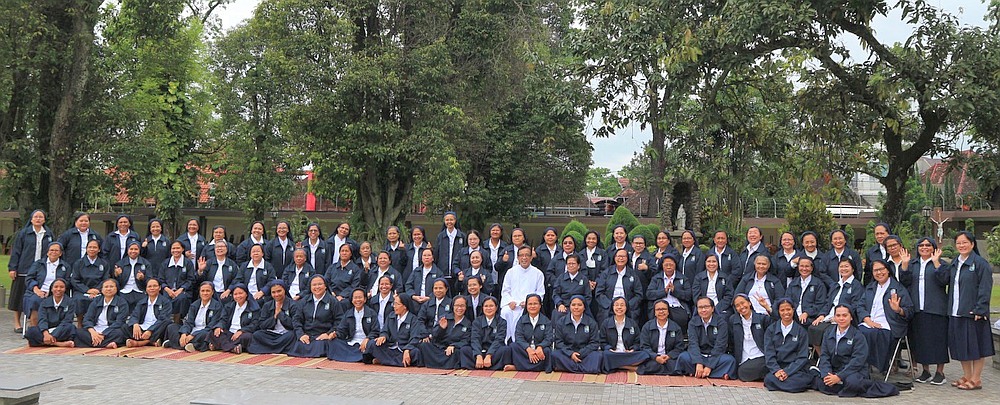 Fr. Haryatmoko presented the following sessions as an introduction to the discernment process : Five Problem-Solving Steps, Habit and Three Culture Layers, Communal Intelligence, Spiritual Discernment, Communion and Healthy Communication in the Community
All sisters in the province were involved in the preparation of the Conference by filling out questionnaires and recollection together online in early January 2023. The issues that were identified and solved together were obtained from a poll of Sisters in the Province carried out two months before the Conference. The primary issue was divided into four parts: personal and spiritual development, community life, leadership, and formation. The participants in Bandung undertook discussions and discernment to find ways to address the issues and implications for the Indonesian Ursulines in the next five years.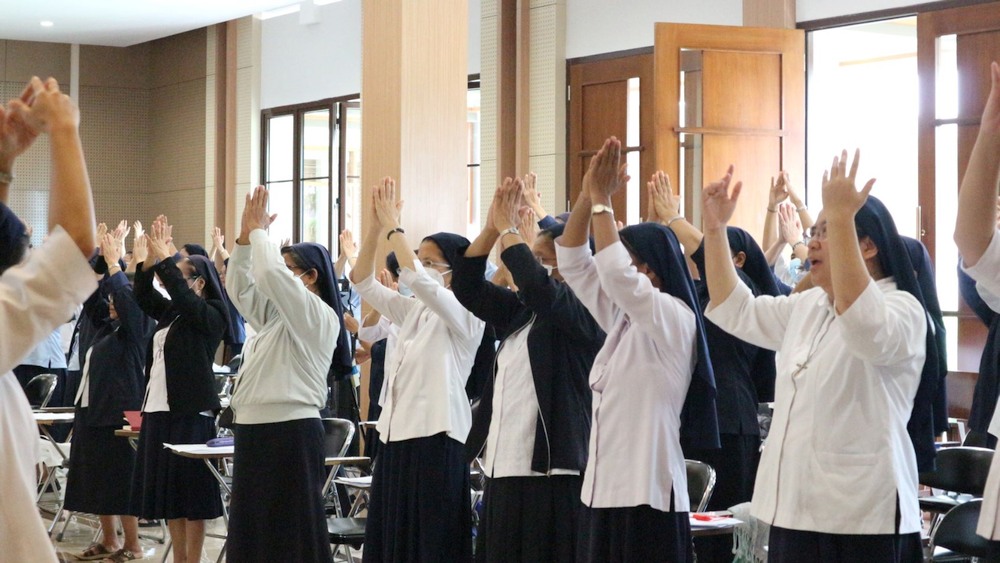 The Conference gave us new hope for the future and belief that, with God's help, we would be able to bring our mission and religious life to present God's love in society.
Sr. Veronica Sri Andayani, OSU