Lent 2023
27/02/2023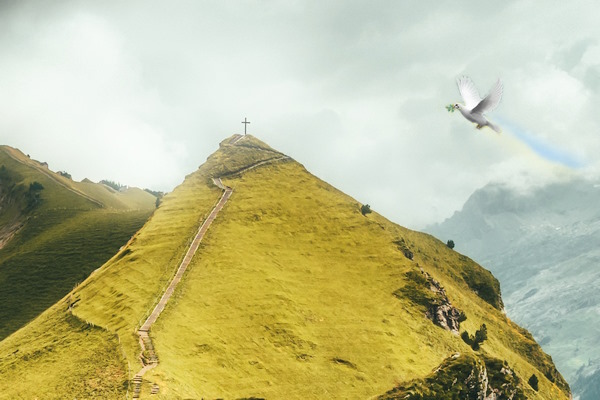 "Lenten Penance and the Synodal Journey" and time of prayer for Ukraine.
The Holy Father Francis' Message for Lent 2023 is entitled "Lenten Penance and the Synodal Journey".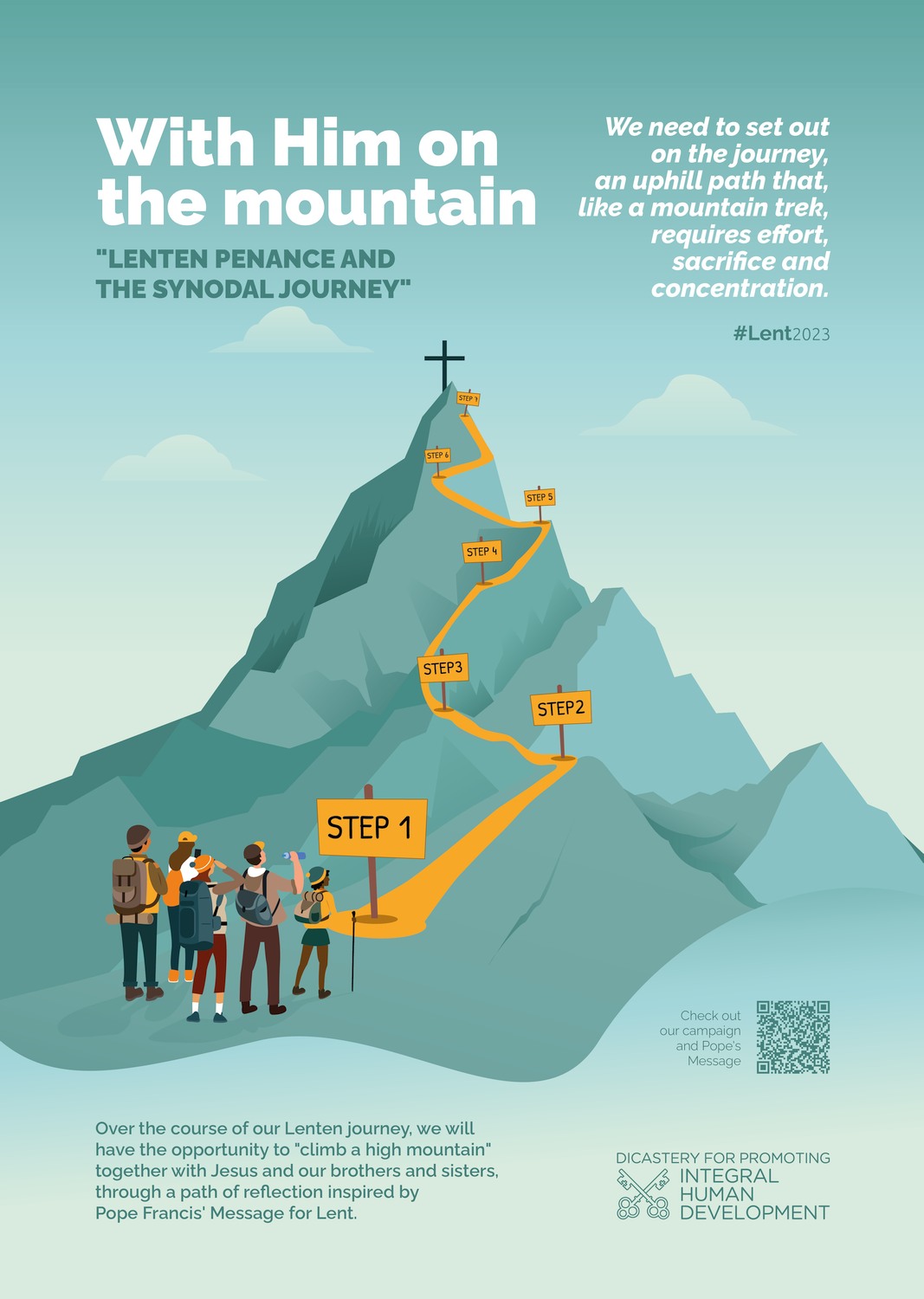 In his message for Lent this year, the Holy Father chooses the Gospel of the Transfiguration, inviting us to an experience of Lenten penance in which we are called to "ascend 'a high mountain' in the company of Jesus". Like the disciples who were led by the Master to Mount Tabor, we will not be alone on this uphill journey, but in the company of our brothers and sisters.
The Dicastery for Promoting Integral Human Development wishes to relaunch, week after week, the contents of this message, in order to offer the Churches around the world an aid to live their Transfiguration in a practical way.
Materials from The Dicastery for Promoting Integral Human Development ►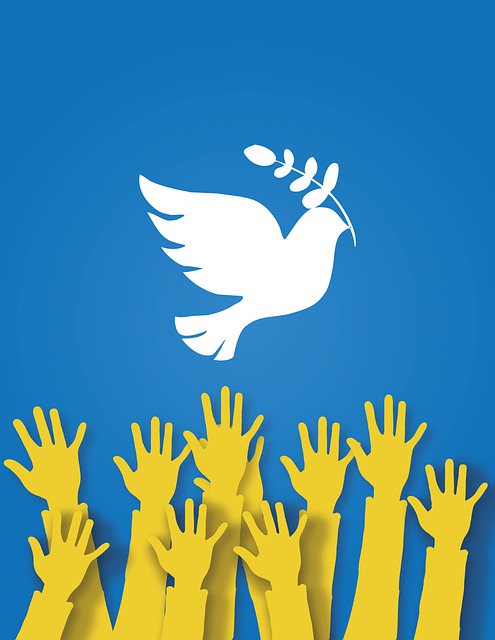 24 February marked one-year following the invasion of Ukraine. During this time of Lent and our journey of conversion, let us remember Ukraine in prayer.
The Pope at the General Audience on 22 February said: "The toll of dead, wounded, refugees and displaced persons, destruction, economic and social damage speaks for itself. Can the Lord forgive so many crimes and so much violence? He is the God of peace. Let us remain close to the tormented Ukrainian people, who continue to suffer. And let us ask ourselves: has everything possible been done to stop the war? I appeal to those in authority over nations to make a concrete commitment to end the conflict, to achieve a cease-fire and to start peace negotiations. The one built on rubble will never be a real victory!"