40th anniversary of profession
08/05/2023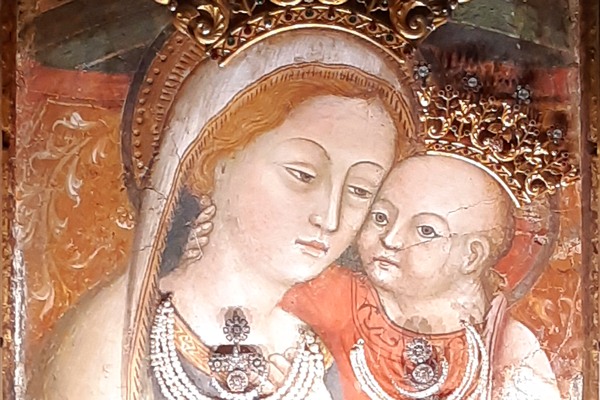 On 26 April 2023, the feast of Our Lady of Good Council, we had the opportunity in the Generalate to enjoy the presence of two sisters who made their first vows together on that day 40 years ago. Two sisters originally from Austria: Sr Mariangela Mayer, who is now superior of the community in the Generalate and Sr Marina Zittera, who came to us for a few days from Vienna.
On the occasion of this jubilee we prayed at Mass for the sisters, and afterwards we celebrated at table and watched a presentation together on the history of the image of Our Lady of Good Counsel.
Two days later it was possible to organise a community pilgrimage to Genazzano, near Rome, where there is a shrine to Our Lady of Good Counsel.