Meeting with Arona - one of the protagonists of "The Letter"
23/05/2023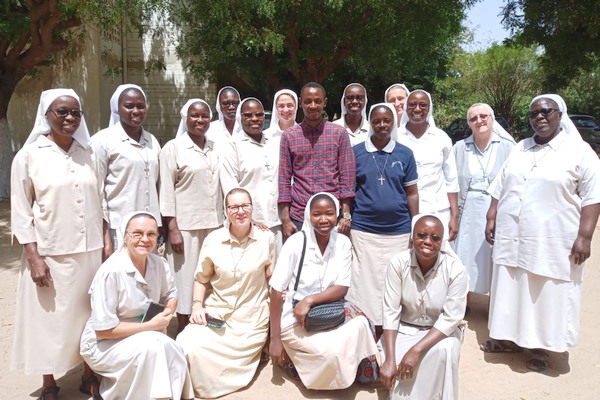 Meeting of the Saint Angela of Africa Group with Arona Kandé, the Pope's (Senegalese) guest in the Laudato Si project.
For our Group Conference held on 1 May 2023 in Thiès, the central theme was integral ecology and our contribution to it. After Sr Bernadette's opening remarks and the sharing the orientations from the EGC on this subject, we welcomed Arona KANDE, one of the main protagonists of the film "The Letter", that each community had already watched before this meeting.

Arona's message:
"Street children": no, the street does not give birth! These children have parents and are the fruit of our society. We are all responsible. Let us each ask ourselves what place they can have.
Arona began by talking about how agriculture was the source of income for his village, how people tended to cut down trees in order to have cultivable areas, but that they themselves were undermining their environment because, combined with global warming, this led to desertification and a decrease in water resources.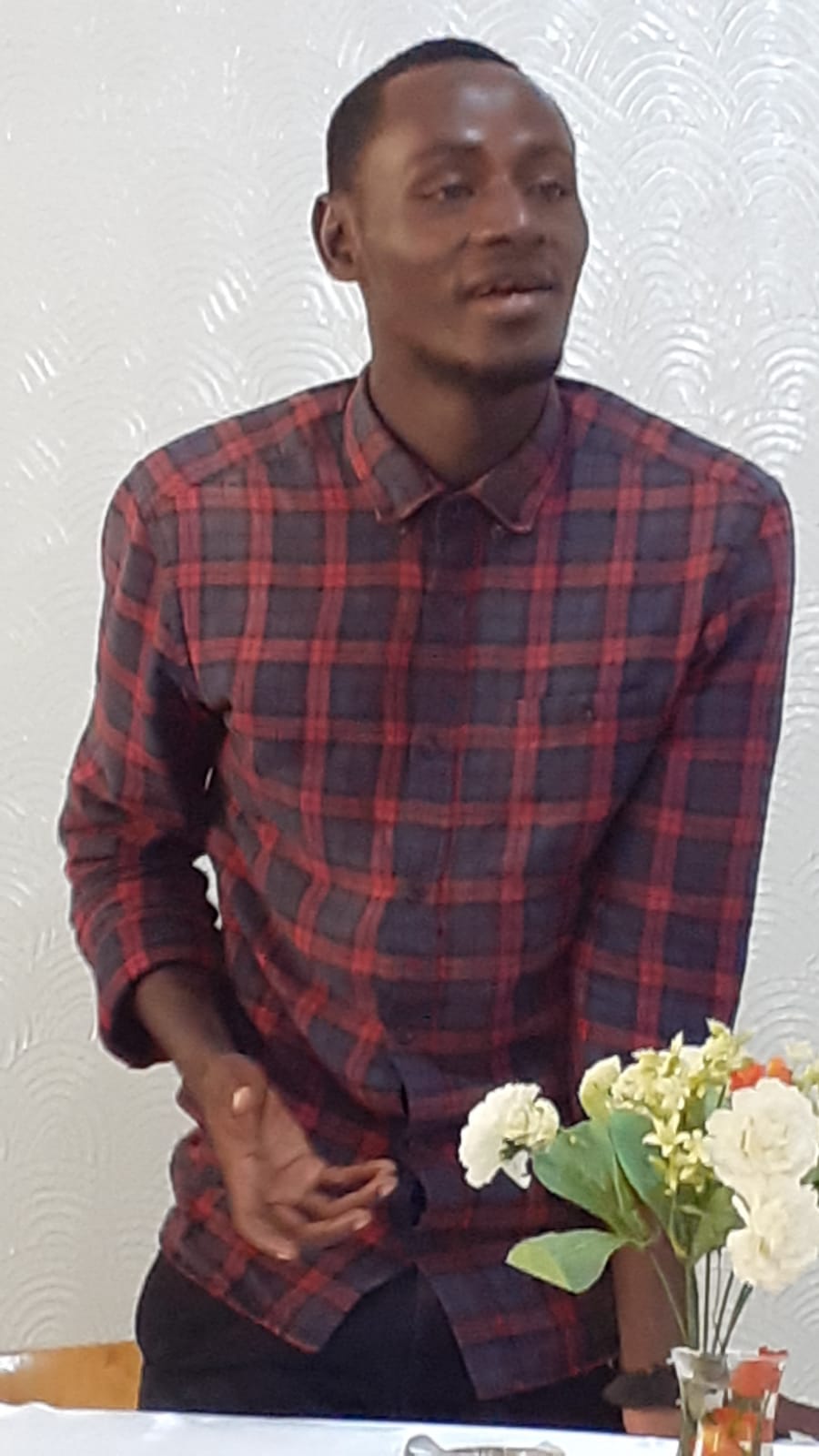 It was the context of famine that motivated his parents to entrust him to an uncle who was an imam. He arrived in St Louis (northern Senegal) in 2006, when he was only 6 years old, and lived his life as a talibé in a daara (Koranic school).
When he was a child, a family gave him three meals a day. The family's son was the same age and went to school. Arona had a great desire to study and he followed the lessons from the window, he was chased away but kept coming back, trying to write things down on the little pieces of paper he found.
He approached a gentleman from the Canadian NGO: he wanted to study and insisted.
Instead of just begging, he worked on days when there were no classes (mainly with fishermen). In this way he earned enough to give his marabout what he needed on the following days. He respected all the rules of the daara but hid the fact that he had managed to be enrolled in school, then in secondary school and high school despite the formal prohibition of his marabout. The marabout's daughter was in the same high school and she ran into him one day, but he pretended to be visiting someone. In the end, she only found out that he had been attending classes when he passed his baccalaureate last year.
Having Christian friends, he had the opportunity to attend churches, even before being invited by the Pope. As a Muslim and because of his prejudices, he was very reluctant to accept the Pope's invitation, even refusing on several occasions. But he understood better the context and the deep interest of the Pope and his collaborators in his personal experience and what he could offer them. He found it difficult to understand why he was chosen rather than someone with more extensive training. But it is precisely because of his background that his word is important for the Church and the world.
The aim was to see the consequences of global warming. When the team came to make the film, they discovered that the problem of global warming was not the only one facing Senegal: problems of early and forced marriages of young girls, the situation of so many talibé children...
He discovered that the Pope is concerned about all peoples, about all the problems affecting the whole of humanity. He was also concerned about how he could support Arona personally.
Arona wants to work in the social field and serve the youth of Senegal. Although he had the opportunity, he did not want to study in Europe.
He is from the Peul ethnic group: who are generally herders, nomads, very Islamic and who are unaware of the importance of studies. Hence the fact that Arona is the only person in all the surrounding villages to have had the BFEM and the Bac. This is also a source of difficulties because his vision of the world is not the same as that of the other members of his village. But he tries to dialogue humbly and patiently, to be close to people by dressing simply and respecting the rules of the culture when he goes to the village. Through his life testimony and his attitudes, he has managed to gain the trust of the villagers after so many years of absence from the village. He has become a resource person, a wise man and an advisor for the people of his home village. This consideration allows him to raise awareness, to reconcile and even to defend people who suffer from the weight of ignorance and Muslim culture. For example: Arona saved a young girl who wanted to study instead of accepting the marriage that her father wanted to impose on her, thanks to dialogue with her parents.
He has started an association for the education of girls. It is very small but he hopes that five girls will be able to go to school next year. These are battles that will not be won by force but by humility. He also shared how he was intrigued one day by a little boy who looked a lot like him. One thing led to another and he discovered that they were cousins. Arona managed to take him out of the daara where he was forced to beg and to pay for another daara with boarding facilities where he could get an education and live in decent conditions.
Following the question of a sister "How to encourage openness in our Muslim brothers", here is some advice that Arona left us: Dialogue, exchange, do not stop communication. Knowing that some are closed by "innocent" ignorance, others are closed by choice, by rigidity. Take into account our way of speaking, dressing and behaving to make it easier to approach people and to dialogue.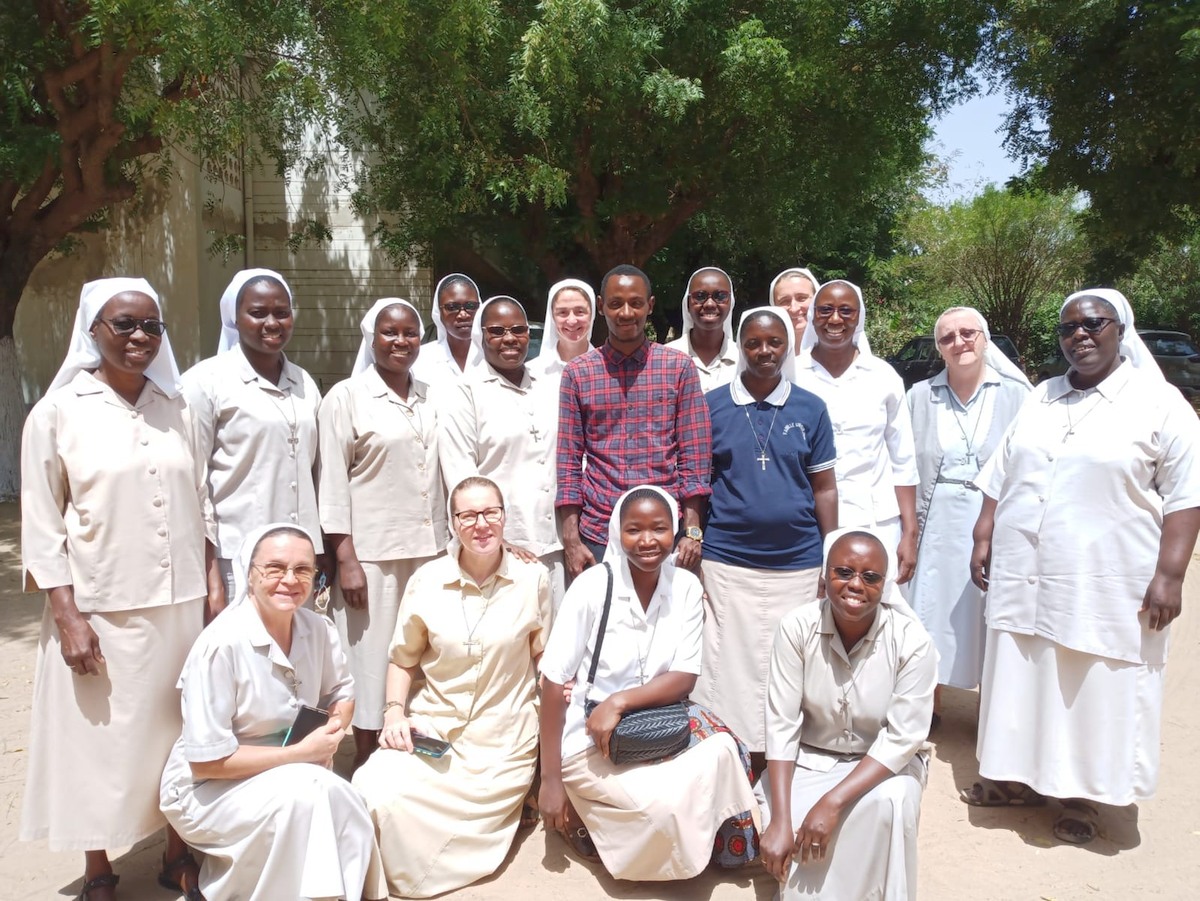 This meeting of the sisters of the Group with Mr. Arona opened our eyes to other ecological causes in our country. His way of bringing solutions to the ecological problems he encounters has been very stimulating.