Visit by a Bishop of Cambodia
29/05/2023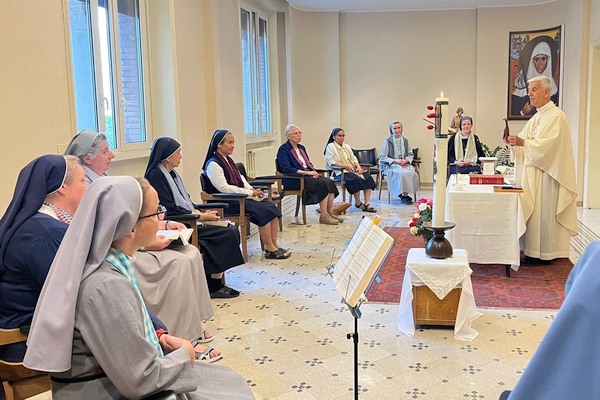 Bishop Enrique Figaredo Alvargonzalez (Fr. Kike) visited the International Tertians' group on 10th May 2023.
Fr. Kike SJ is the bishop of the Apostolic Prefecture of Battambang (Cambodia) where the Ursuline sisters of the Asia-Pacific region work.
He was attending the Caritas assembly in Rome. While in Rome, he had the opportunity to come to our Generalate. He celebrated Mass for the tertian community and joined them for supper. In the group there are currently two sisters who have worked in Cambodia.
It was a wonderful time during which we were able to hear a lot about the work in Cambodia. Thank you, Fr. Kike, for your visit.