Intergenerational coexistence at Angela's kindergarten
08/09/2023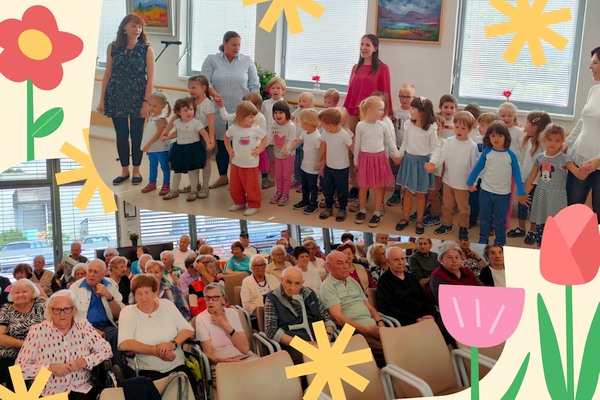 From Slovenia - Angela's kindergarten in Ljubljana opened a new, separate unit in a neighbouring smaller town.
Angela's kindergarten in Ljubljana, on August 31, 2023, opened a new separate unit in a smaller town 15 kilometers away. What makes it special is that it has its own space in a home for the elderly, where there are over 200 residents. All of us, the leadership of the home for the elderly, our kindergarten and the Ursuline Sisters recognized the value of two vulnerable generations living together: namely, children and the elderly.
The residents of the Care Home were most eagerly looking forward to the kindergarten, impatiently waiting for the first children who came to the kindergarten on September 1st. The first intergenerational cooperation of this kind in our country will combine children's sparkle and wisdom with the experience of old age. Our desire that this coexistence will speak of the beauty of life from early to later years.