The feast of St Ursula
20/10/2023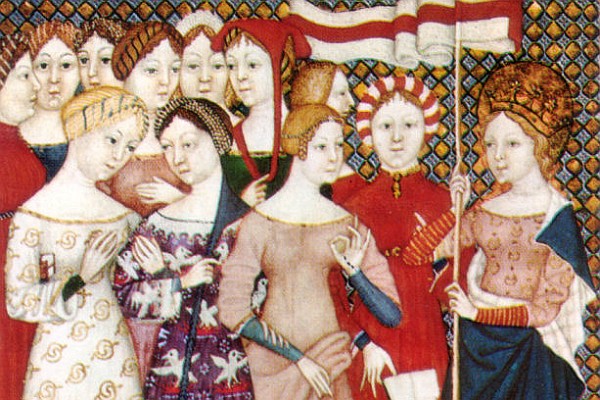 We are so familiar with the legend of Ursula and her companions which tells us of a group of women, united in their convictions, and facing with courage the realities of their lives, and the implications of their faith.
Each year as we celebrate this special day, we have an opportunity to reflect on the inspiration we can draw from this group of women and the long tradition of their story.
very one of us faces unexpected challenges from time to time. In our world today, even in our Church, and in our ministries, we can be faced with the need to take a stand for justice. In small and big ways, we often have to discern our choice for the good, or for the better. Very often, even in our communities, we must make a choice that is more for inclusion than for discrimination. We can be faced with a decision to 'let go' of what has been important and meaningful, for the sake of a new path, perhaps with an uncertain though more fruitful future. We may not be called to martyrdom, but we are called to be generous, open, discerning and decisive.
Sr Susan Flood osu, Prioress General
Looking back - Celebrating St Ursula – 21 October ►
Reflection corner - Prayer for the Feast of St. Ursula - The Heart to Heart team ►