Christmas cribs
24/12/2020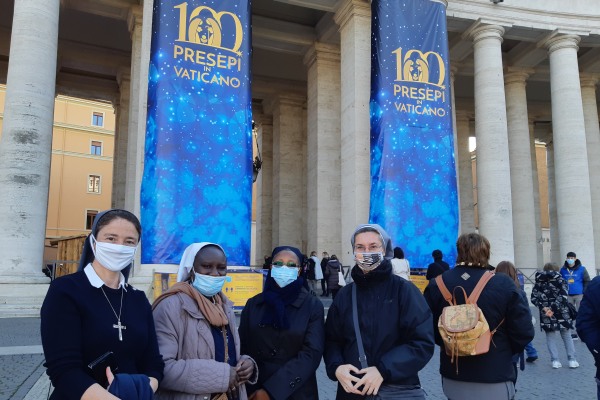 "To make the crib is to celebrate God's closeness,
it is to rediscover that God is real,
concrete, alive and throbbing".
Pope Francis
In recent days, some of the sisters in the Generalate have visited the exhibition "100 Nativity scenes in the Vatican" (Cento Presepi in Vaticano). This year the exhibition is displayed under the Colonnade of St. Peter's Square. We share some photos from this exhibition.
Perhaps we could also create our Ursuline crib exhibition online? We invite sisters to send photos of cribs from your communities.
(You can send photos via the sisters responsible in your Province for your website or directly to the address below. We ask that you send only one picture from each crib.)