The Feast of the Epiphany in the Generalate
11/01/2021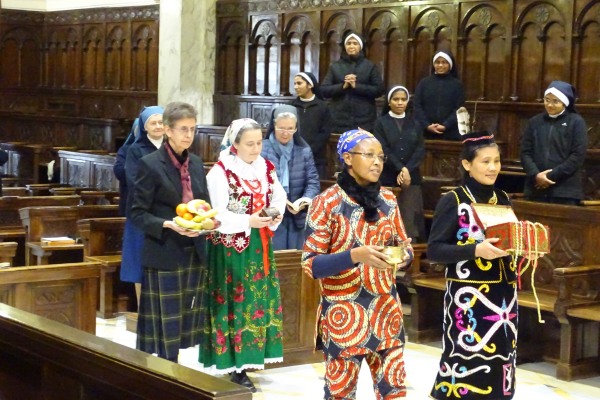 The Feast of the Epiphany, on 6 January, was an opportunity to enjoy and share the richness of internationality and diversity of cultures in our Generalate house.
During the Eucharist, readings and songs were prepared in different languages and the sisters taking part in the offertory procession were dressed in their national costumes.
Due to the pandemic and the current restrictions, it was not possible to invite guests to the feast, as we would normally do. However, after lunch we could meet together and offer the Child Jesus, who is God's gift to us - our gifts, which symbolically represented the countries we come from. The sisters were very creative and there were interesting costumes and ideas in the preparation of gifts for the Child Jesus and for each other.
At the end, there was even Befana with a big sack - an old woman who, according to the Italian tradition, brings gifts that day. (Legend has it that the Three Kings told Befana about the birth of Jesus, but she did not manage to greet him. Since then, Befana, flying on a broomstick, leaves gifts in every house, in case Jesus is there).