Milk for children in Peru
10/02/2021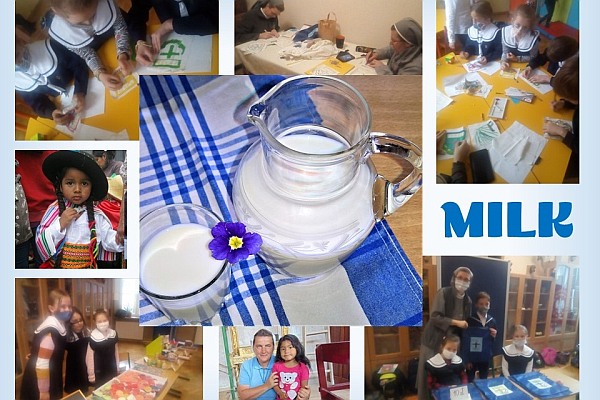 The sisters and teachers of the Ursuline school in Krakow, Poland have learned that there is a shortage of milk for children at the time of pandemic in Pachacútec, Peru, where our sisters minister.
The milk is delivered to poor families and every child between 1 and 6 years of age can have a glass. But there is not enough milk for the older children.
The idea was to organise a small fair among children and use the proceeds for this purpose. Sr Lucyna Gąsior, who works at the school, and Mrs Anna Szpak, a teacher, organised a short campaign introducing the topic. They showed the children a video from Peru prepared by Sr Barbara Żaba.
Everyone was involved in preparing the products for the fair. The children joined in the production of gym bags, decorations and bookmarks. Mrs Anna made about 150 small rosaries herself, Sr Lucyna made over 200 candles of various sizes from leftover wax and the library donated books. The fair was a success and donations were given to Peru to buy more milk for the children.