Looking back. Short stories from the Archives
31/05/2022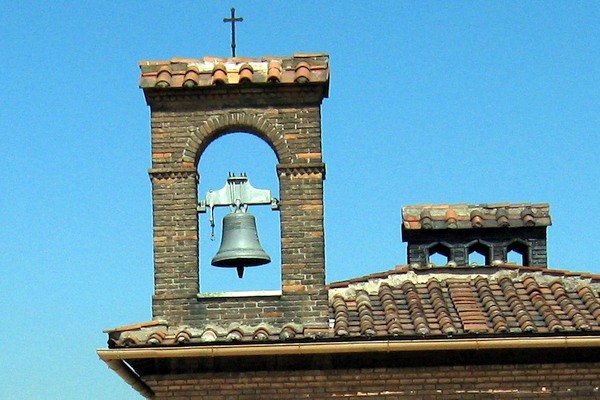 View all - Looking Back
The bell of the Generalate
Did you know that the bell of the Generalate is named Françoise?
Françoise was given to Mother Marie de Saint Jean Martin, third Prioress General of the Ursulines of the Roman Union (1926-1959), as a jubilee gift from the Community of Saint-Saulve – Tournai – Saint-Omer in 1950.
This bell comes from the Ursuline monastery in Saint-Omer, France, and is the one that was rung during the profession of Mother Marie de Saint Jean Martin. Françoise was baptised in 1824; her godfather was the parish priest of Notre Dame (Cathedral) Mgr. François Deron, hence the name Françoise given to the bell, and her godmother was Mother Saint Agnes Guilloteau, Superior of the Ursulines.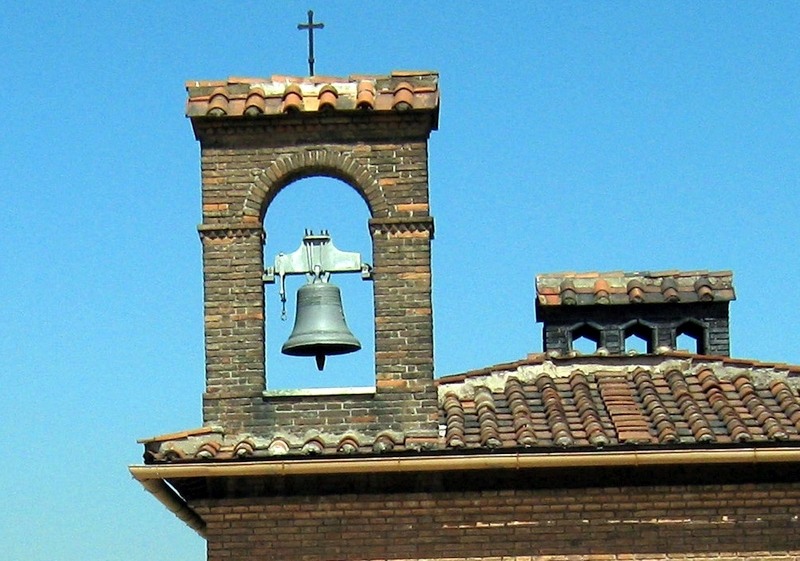 1. Françoise, Rome, Generalate.
In 1950, the donation to the Generalate was decided and made possible thanks to a coach pilgrimage of senior citizens and alumni on the occasion of the Holy Year. Information about Françoise is unfortunately not much, but what little we know is thanks to Sister Marie-Geneviève Navet who undertook this pilgrimage with Sister Marie-Mildrède Delgrange and Sister Thérèse Baert. It is made of chiselled bronze, is about 70 cm in diameter and weighs 200 kg; a small statue of Our Lady of Miracles is cast in relief on one side. In July 1931 Françoise was transported to Saint-Saulve: too big and heavy for a small bell tower, it remained in a basement until 1950, protected by a mountain of hay, during the War in 1940.
The departure from Saint-Saulve was on 29th March 1950 at 6.30 am. Françoise entered the coach with difficulty, through the front door, next to the driver. The journey was long and Françoise and her travelling companions stopped for the night in Arbalétière. The next day, the coach arrived at the French border, in Menton; after overcoming a few difficulties at customs, it arrived at Pont Saint-Louis (Italian border and customs) where more difficulties were encountered. After waiting for an hour and a half and after paying the tax on 200 kg of bronze, Françoise finally arrived in Italy!
| | |
| --- | --- |
| | |
| 2. Françoise, before installation, Rome, Generalate,1951. | 3. Françoise, installation, Rome, Generalate,1951. |
On 2nd April, Palm Sunday, Françoise officially entered the Generalate. It got off the coach with some difficulty and waited in the Saint Joseph courtyard. The large white bow brought from Saint-Saulve was put on it. After the presentation of the "pilgrims" to Mother General, in the conference room, all the sisters, in their navy blue and white habits, went down to frame Françoise. The Mother General was there with the entire Community and the Tertians, in front of the pupils; sang a song from the old days, from the time of Saint-Omer. The bell was installed on 25th April 1951 and rang for the first time the following day (AGUUR, Gc 66).
By Emanuela Lauro Ph.D., General Archivist