Volunteers at the border, Laredo, Texas
25/06/2021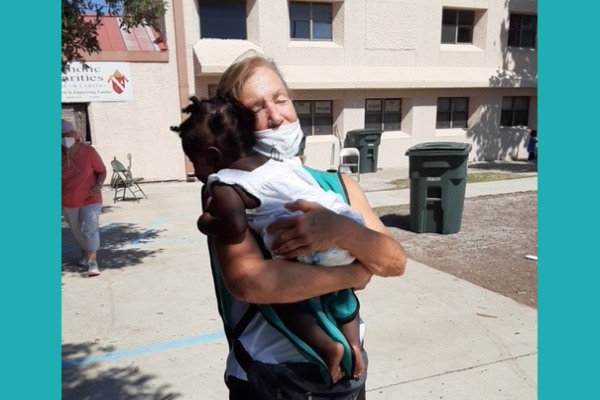 Lay volunteers and religious including three Ursuline sisters, Sr Maria Teresa de Llano, Sr Sandy Wardell and Sr Karen Schwane continue to work with many migrant people coming over the border into the United States.
In previous weeks we have had reports from the sisters about their experiences there. This article focuses this time on information given by Becky Solloa, the Executive Director of Catholic Charities Laredo about the current situation facing the migrants and how the current US legislation is affecting them.
Companions on the Journey...
June 7 - 11, 2021
On Tuesday, June 8, Becky Solloa, Executive Director of Catholic Charities Laredo, met with the religious* and lay volunteers who are presently in Laredo, to inform us about various issues on immigration.
On January 24, 2019, the former administration put in place the Migrant Protection Protocol (MPP) that required migrants seeking asylum to remain in Mexico until their cases could be heard. A significant number of those forced to remain there shared with us that this was one of the most treacherous experiences of their lives. They were subjected to kidnapping robbery, extortion, and to this day a good number of their companions are still missing.
By March 2020, Title 42 was put into place by the former administration to prevent asylum seekers from entering the U.S. "due to the Pandemic." lt has led to mass expulsion of tens of thousands of asylum seekers including families with children and those in dire straits. Under the new Biden administration, some families with young children have been allowed to enter the U.S. despite Title 42. After being tested for Covid-19, these families are released to local non-profit agencies (like Catholic Charities) who help secure transportation to their ultimate destination with their sponsor family. Since March 2021, the Biden administration has discouraged asylum seekers from seeking entry, at this time, and asking them to wait until humanitarian processing can be restored at the border [information gathered from www.AmericanImmigrationCouncil.org fact sheet]. However, this message has not gotten through for various reasons. Catholic Charities alone has seen approximately 3.000 migrants pass through its shelter in Laredo.
Regarding unaccompanied minors, Becky clarified why the process was taking so long. The current administration is thoroughly vetting the sponsoring family, even if they are related, to ensure that the children are placed in a safe environment because they are under the care and protection of the United States. We learned that these children cannot be adopted but can be cared for as foster children.
We asked what we as citizens and religious can do locally when we return home. We have been encouraged to become more aware of churches and other organisations, as well as Catholic Charities in our local communities who welcome these "people on the move" as Cardinal Czerny (Undersecretary of the migrants and refugees in Rome) refers to them. More than 20 sisters have currently volunteered with La Frontera project sponsored by Catholic Charities in the Diocese of Laredo.
*The religious communities represented included Benedictines, Handmaids of the Sacred Heart of Jesus, Hermanas Misioneras del Rosario de Fátima, Holy Names of Jesus and Mary, Mercy Sisters, Religious of the Christian Doctrine, Religious of the Sacred Heart of Mary, Sisters of St. Joseph, Sisters of Notre Dame and Ursuline sisters.
"Have hope and firm faith in God (who) will help you in everything."
Counsels, Prologue 15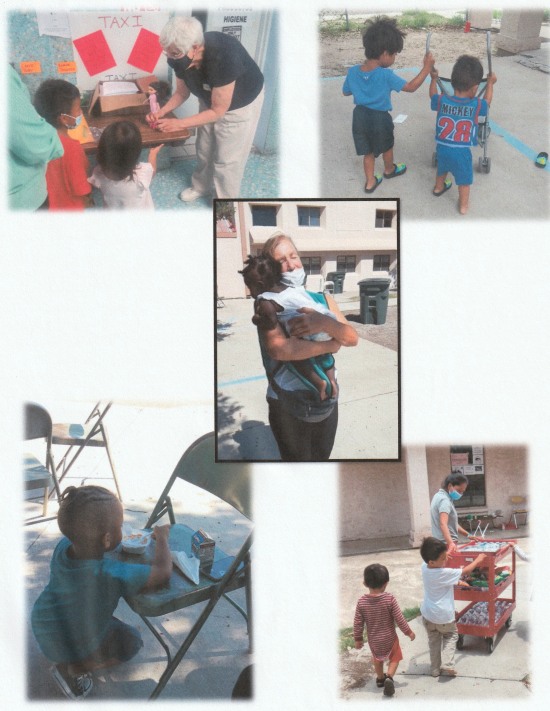 Experience with migrants in Laredo, Texas ►