Who we are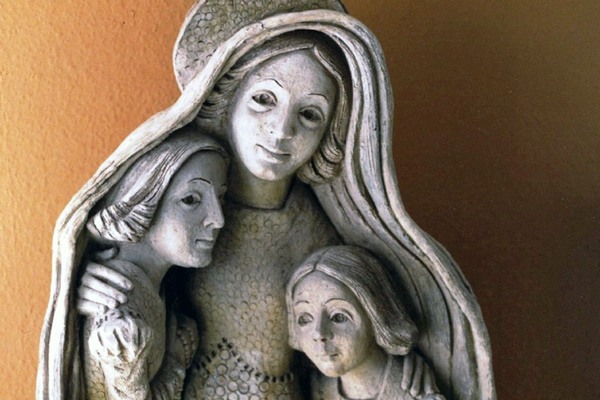 Our Foundress St Angela
Deeply involved in a world of contrasts marked by suffering, Angela Merici appears to us a lovely figure of womanliness. She was a contemplative, captured by the Lord whom she sought and found everywhere.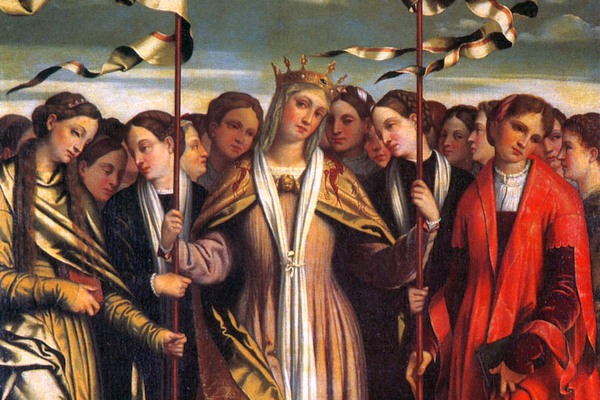 Our Patroness, Saint Ursula
Saint Angela had a great devotion to the martyrs, especially Saint Ursula because of her faith, virginity, courage and fidelity even to the shedding of her blood. Young Ursula, princess of a kingdom in ancient Britain longed to dedicate herself to Christ alone.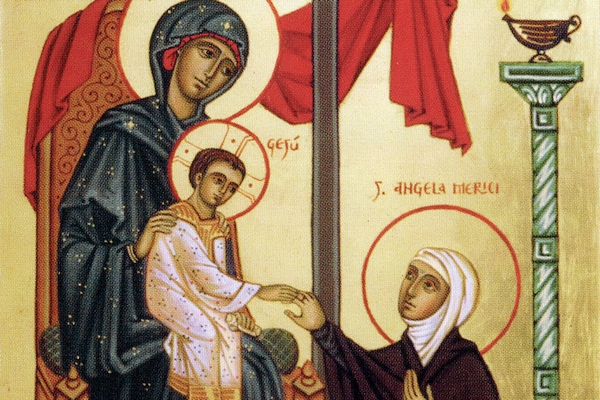 Spirituality
Ursuline spirituality finds its first source in the Gospel and the following of Christ. It is enriched specifically by the spirituality of our foundress Saint Angela Merici. Angela's spirituality was centered on her intimate relationship to Jesus Christ who was her "only life and hope".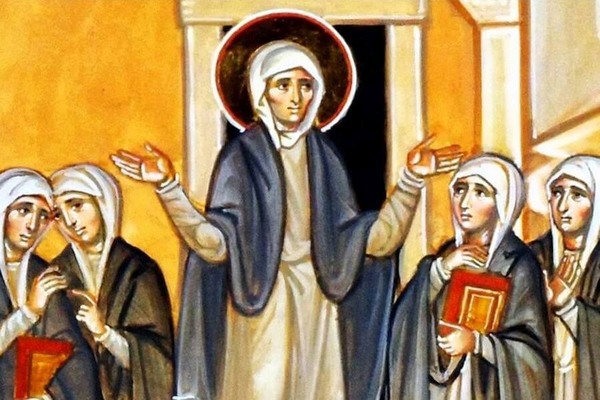 History
With the foundation of the Company of Saint Ursula, in Brescia, northern Italy, in 1535, Saint Angela Merici offered to young women of her day an alternative to religious life in the cloister. It was a most daring initiative for the time.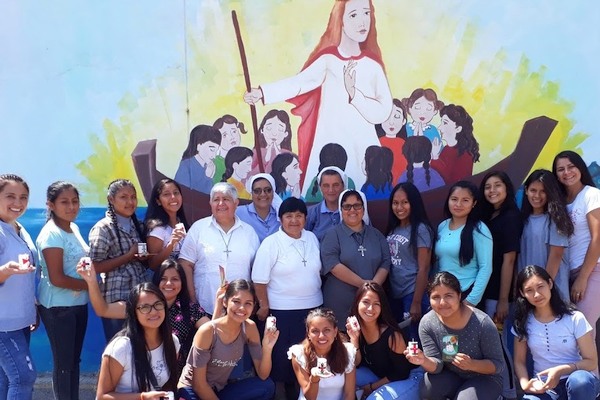 Mission
We are an international religious institute in which contemplation and apostolic life are so interwoven that each gives life to the other. Our mission is that of education in its varied forms, for the sake of evangelization. We are longing to be women of dialogue. Inspired by the words of Pope Francis at the audience during our General Chapter in 2019 we desire to live the spirit of encounter and approach others with the intention of seeking their good.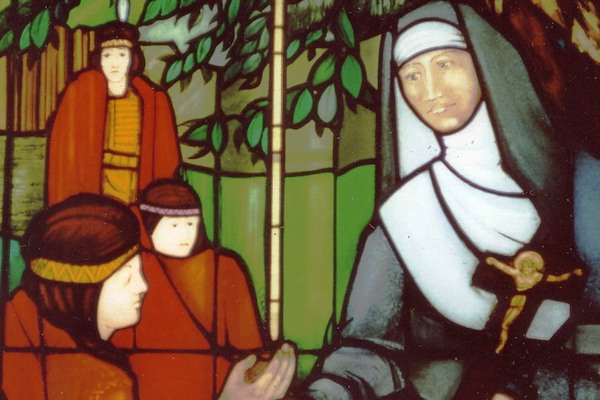 Ursuline Blesseds and Saints
"Act, move, believe, strive, hope, cry out to him with all your heart; for without doubt, you will see marvellous things" (St Angela Merici, Pr. Counsels)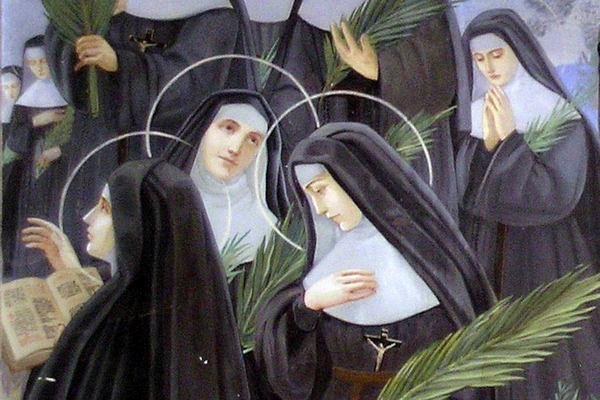 Ursuline Martyrs
Lord our God, You have given to our Blessed Ursuline Martyrs the strength to overcome the trial of martyrdom: grant us, through their prayers and their example, to be firm in our faith and fervent in our charity, so that we may share with them the joys of eternity.
Founders of Ursuline Congregations
If, according to times and circumstances, the need arises to make new rules or do something differently, do it prudently and with good advice. And always let your principal recourse be to gather at the feet of Jesus Christ... For in this way, without doubt, Jesus Christ will be in your midst, and as a true and good master, he will enlighten and teach you what you have to do. (St Angela Merici, Last Legacy)